Gorgeous Wedgwood at Bicester Village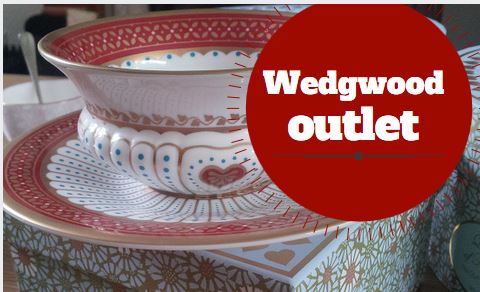 Sometimes a lady just has to drink her tea from the finest china and that's where Wedgwood comes in and where Wedgwood's outlet shop at Bicester Village makes life so much better.
I first went there last year and bought a gorgeous cake stand, and this year my friend spoke of wanting a new tea set.  Of course John Lewis was the first stop and she did indeed buy items from the store. I told her to stop right there and had she considered waiting till we went to Bicester – a visit had been planned. Well lo and behold, she didn't even know there was a Wedgwood shop there.
The upshot of the story is that John Lewis wouldn't match the Wedgwood outlet shop price and as Bicester isn't far from us, she returned the items to John Lewis, bought them from the outlet store and pocketed the £71 difference. I am not sure if the lease is running out at the Wedgwood store in Bicester as one of the assistants said they may only be there till August 2014…so maybe worth getting down there pronto if you need some pretty tea things. The first price is John Lewis and the second is  Bicester in the list below.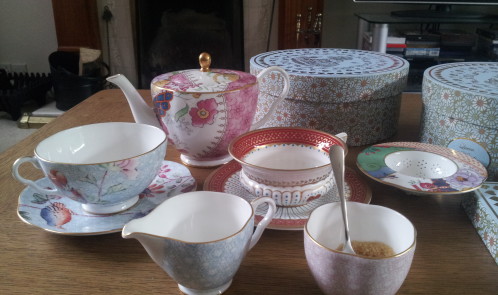 Tea strainer £ 30    19.50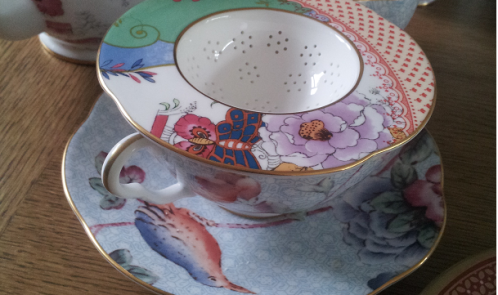 Queen of hearts teacup and saucer £ 40  £26
Cuckoo cup and saucer £35  £22.50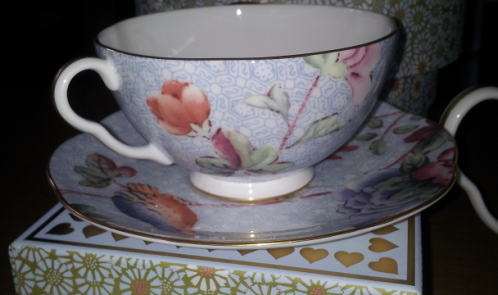 Cuckoo cream and sugar £60  £39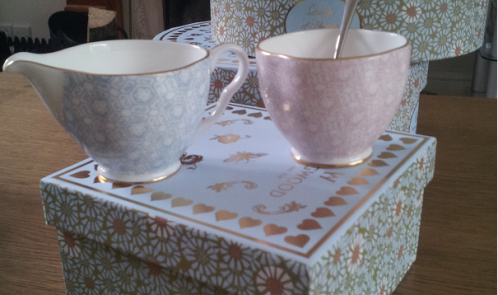 Butterfly bloom teapot  £75  £48