Getting Ready For The Summer Garden with Jive Hippo Club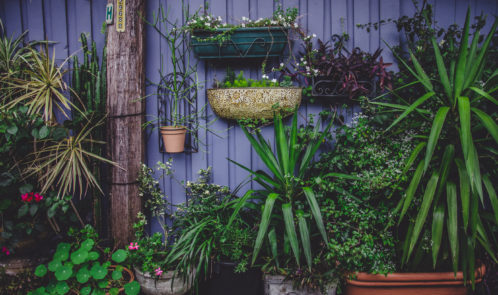 The seemingly endless winter is finally drawing to a close. The daffodils are blooming, and – every so often – we are getting a glimpse of warm sunshine. I have already been gardening for a few weeks clearing up the dead leaves, sewing new seeds and bulbs and more.
So to help you on your way, here are some tips to get your garden ship shape for the summer, and to save money, we've made it more interesting and put in a sample of the discounts and money back that you could get if you used Jive Hippo, a membership club that gets you discount on high street prices.
Reset The Beds
It's time to grab that shovel and that trowel and get down and dirty pulling up the weeds and roots. The roots are a bit tough, but a muscled arm and a little determination will ensure those pesky weeds don't bother your flower beds anymore.
This job requires you to have the right gardening tools to do it properly. And there are some great ways to go about this if you're a Jive Hippo Club member. For example, if you buy £80 of John Lewis vouchers (plus 30 Jive Hippo credits), you'll get £15 to spend at Homebase. John Lewis, by the way, have some wonderful gardening products. Alternatively, you could buy £100 of Marks and Spencer vouchers (plus 60 credits), and get £30 to spend at B&Q. Basically, Jive Hippo Club is a smart way to make your money go further… which means an even better garden!
Next, reach for the rake, and clear up all the fallen leaves and debris. Sweep them into a pile, and put them in your composter or garden refuse bin.
That soil is hungry for nourishment, too. So now's the time to give it a good banquet by mixing it up with some tasty organic compost. This will bring the soil back to life, and make it a welcoming place for your plants and flowers to thrive.
Getting Veggie With It
If you fancy having your very own vegetable patch this year, then April is the best time to begin. Sow your seeds now, and your healthy, home-grown produce will be ripe for the picking come summer and autumn.
Don't forget to check the seed packet for the ideal sowing date, as this will make all the difference as to whether your seeds will survive and grow. Generally speaking, April is a good time for most. It's the month for planting carrots, rocket, lettuce, leeks, beets and chard.
Remember not to go overboard, though. Your veg will need plenty of space to grow, so don't cram it all in like rush hour on the tube, or your veg will be very unhap-pea indeed (sorry).
Bulb Time
This month is your last chance to get those bulbs in! Plant bulbs that naturally bloom in spring and summer, such as Gladiolus, Ranunculus and Lilies. B&Q have a great range of bulbs to choose from.
Be sure to consider the colours of the flowers when you're planting. It may be hard to visualise from the bulb alone, but there is some planning to take into consideration. Take some time to work out which colours will complement each other in your garden, and what the overall effect will be.
Keep It Up!
Hopefully, this goes without saying, but one day's gardening work simply isn't going to cut it. You need to continue to maintain your garden to ensure it reaches its potential.
Watering plentifully and often is important, though don't go crazy with the water – you don't want to drown your plants before they've even had a chance! The rain will take care of some of the work, but make sure your beds are always good and moist.
When spring starts fading into summer, it's time to deadhead the withered flowers. This applies to bulb plants as well as any flowering shrubbery you may have.
As the season goes on, you can add more features to your garden, such as pots and hanging baskets (another way to spend those Jive Hippo Club vouchers on your garden!). The final effect, once you're sitting out enjoying the sun in July, will be well worth all the work.