My furniture bargains from eBay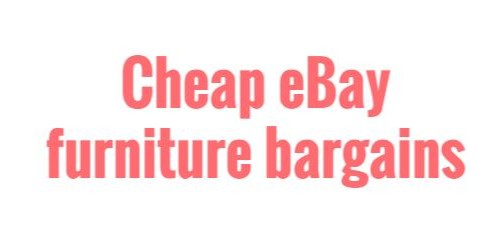 It's an exciting time for me at the moment, as I am doing a refurb project on the side, so as well as my day job and kids, I am updating a house for rental. The house has been neglected for about 30 years, so the decor is very dated and the furniture is falling apart.
The cost of the refurb is high as a lot of building work needs to be done. I am avoiding too many shortcuts, but have persuaded the builder to repaint the kitchen cupboard doors rather than fit new doors, so that's saving a grand. Will post before and after pics when I have them.
We are also repainting the house, removing an old bar that the previous owners put in, plastering and retiling, among the many other tasks we have to deal with.
I am in charge of getting replacement furniture, and am slowly gathering it together. eBay has really been my friend, so I wanted to share my first few items, including four heavy wooden dining chairs for £26.01. I also got a lovely bathroom cabinet for £10 and some amazing light fittings at £10 for the main lights and £6 for the side lights. Apart from the lights, I had to collect the items, but made sure that they were less than 5 miles from me.
I'm learning other things on the way too. The curtains are good quality, so instead of using my machine over loads of washes, I am taking them to a launderette, where I can get them washed and dried in one go and probably cheaper than doing them at home!
Here are pics of my eBay finds.
Lights for £39, including postage – that is three sets (yes three sets) of the lights here and three side lights shown below. I considered changing out the shades of the original chandeliers, but these new lights actually look nicer and come in cheaper. I estimate that these lights would have been around £30 a pop so I have saved at least £90 if not more!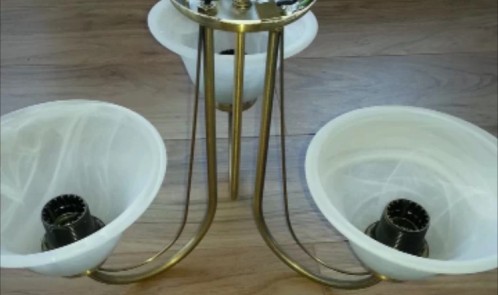 I reckon that these matching side lights will add a bit of a luxurious feel to the room. They will replace the old fashioned current side lights.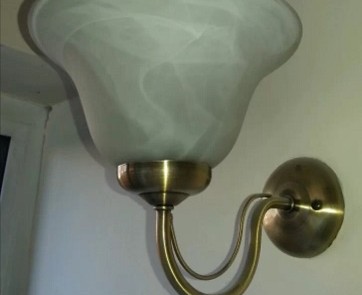 Set of four heavy wooden chairs for £26.01. This is such a star buy. I couldn't believe my luck as they were less than three miles away, and I picked them up all in one go by borrowing a friend's big car. They came with seat pads too!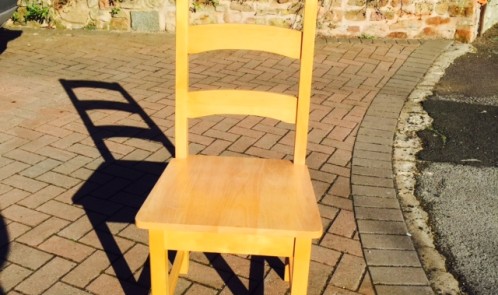 Modern bathroom cabinet £10. It's long and has a mirrored front with a green border, which will lift the white bathroom without dating it.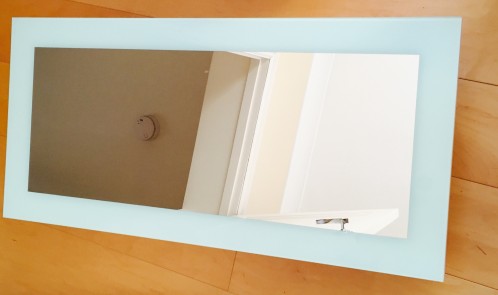 Got this massive mirror (110cm x 86cm) for £25.73.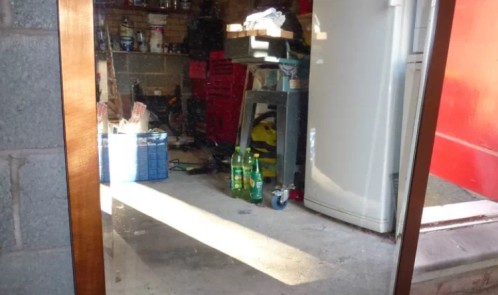 This TV cabinet was £5.50.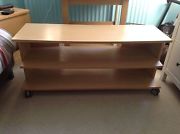 These TWO bar stools were £5.50 for the pair – the owner told me that they were £50 each when she bought them.