Experiment – how to fill an empty house on the cheap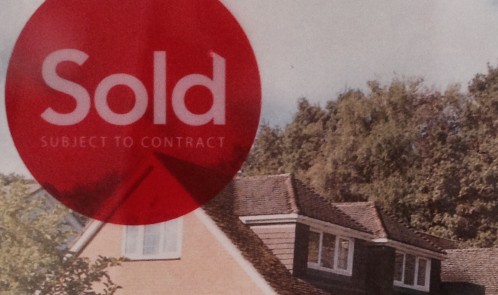 So my niece is just about to complete on a house and she has a plate, towel and a few other bits and bobs….not enough to fill our spare room!
She's rented for the last 10 years so money is going to be mega tight at the beginning. I asked her to put together a list of everything she needs, and we are going to see if you guys can give us tips on how to get the bargain household items for the best price.
Some considerations
She doesn't have a budget in mind and will be living on rice and lentils for the first few months. She isn't keen on second hand stuff and likes quality……..(not too demanding then). She's in Birmingham and wants space saving items as the house is very small.
Before she starts to buy anything, I have told her to:
1. Sign up to TopCashback or Quidco
2. Look for a cash back credit card…we use Utility Warehouse
3. Check out the price match policy at John Lewis (remember she likes quality)
4. Sign up for Groupon
5. Check where you can collect Nectar card points
6. Throw a house warming party and accept gifts gratefully
Is there anything else she should do?
Bargain shops to consider
Betel or Restored in the UK – overstocks and returns on high street furniture at really good prices
Boundary Mill – discounted designer household ware
As she buys things, I will update where she got them from:
Room by room
So room by room, this is what she needs. All good advice on how to get the lowest price item or ideas for discounts/bargains will be shared in the comments or on the actual post.
Whole house
Paint – light colour – initially, B&Q came to the rescue, but not until after she painted an expensive paint onto the dark walls without putting an undercoat on first!  She ended up with a multibuy on Dulux Matt Emulsion, so she paid £25 for every two x 2.5 litre pots, rather than one pot for £18.50. Once she realised she needed more paint, she's also gone for MaxwellsDIY for 10 litres of Crown or Dulux paint £19.99 magnolia and £4.99 guaranteed next day delivery.
A few rolls of fancy wall paper, maybe for hall and lounge
Paint roller and brushes kit – she bought this equipment from Wilko. For example a good quality five piece brush set for £8.95. And for her mates to paint, she bought Harris Professional paint brushes from eBay for £4.59 and free delivery.
White Spirit
Bedroom 1
Double bed with under bed storage and headboard double
Duvet (up to 15 tog) or a combined summer winter duvet
Wardrobe
Chest of drawers
Curtains
Bed side table x 2
Bed side table lamps x 2
Double mattress – Groupon is coming up trumps here and has a good deal on pocket sprung mattresses.
Rug
Mirror (could be standalone or wall hung or on wardrobe doors) – HomeSense is a winner here. Some impressive mirrors with a real wow factor.
Bedroom 2
Double bed and headboard
Double mattress – she bought this from Matressman.
Curtains – she used Fabric Warehouse and Dunhelm Mill for curtains.
Bedroom 3
Desk
Chair
Wardrobe
Table lamp
Curtains – Argos as they have good quality ready made.
Bathroom
Shower curtain
Toilet seat
Bathroom cabinet – wall mounted with mirrored front
Rack for toiletries
Small pedal bin
Laundry basket
Bathroom paint
Hallway
Mirror
Doormat
Front door
Doormat outside – given by a neighbour
Door chain
Motion sensor light
Garage
Lawn mower
Garden shears
Outdoor broom
Kitchen
Washing machine
Microwave
Kettle
Cutlery
Crockery – dinner plates, side plates, bowls
Large frying pan
Cooking pan
Dish drainer
Square bowl for sink
Vacuum cleaner – small cylinder
Dustpan and brush
Indoor broom
Kitchen bin
Toaster
Utensils – grater, sieve etc
Kitchen knives
Serving spoons
Bakeware – roasting tray, baking tray, muffin tray – Vitreous Enamel bakeware from Wilko.com or Wilkinsons looks hard waring, easy to clean and the price is competitive.
Cast iron pan for cooking on hob and oven
Jars – various sizes
Small food processor
Table mats
Salt and pepper set – received from work colleague who had got a new set and didn't need hers any longer.
Ladles
Wooden spoons
Lounge
Sofa
Mirror
Curtains
Coffee table/ottoman
TV stand
TV – not immediately as she didn't know you have to pay a license fee!
Floor lamp
Rug
Carpet – this is coming from a Neighbour who fits carpets. He has the room size and is on the lookout for a piece that would fit that size and is spare. Sometimes, life really is about who you know!
I really hope you guys can share some great advice on where to go and what tips you'd offer to get her the best deals.