David vs Goliath: can Homebox take on the major comparison giants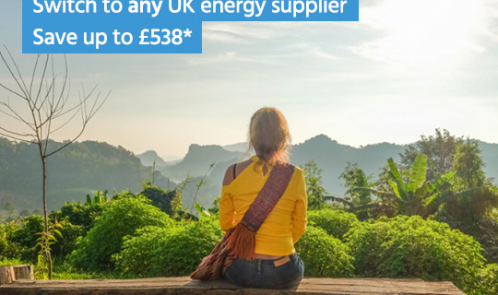 On the face of it, major comparison sites provide consumers with all the information they need to quickly determine which company is offering the best value when it comes to utilities like energy and broadband. Here we look at whether these websites really do offer the best deal and if they are all they're cracked up to be.
Big name providers, such as Confused.com and Compare the Market, only host half the available suppliers, meaning consumers are not being shown the best tariffs available. If we take energy as an example, the average comparison site hosts just 30 suppliers, when there are over 70 operating in the UK.
Comparison site giants give prominence in their search results to firms offering the biggest referral commission, pocketing vast sums of money and misleading consumers in the process as to whether the deal offered is best, or simply better.
The acquisition of start-up, Look After My Bills, by GoCo Group, the owner of GoCompare.com, for £12.5 million, shows that even the so-called independent consumer champions aren't what they seem.
The energy market can be incredibly volatile. The best deal one month can quickly become outdated, and no longer the best, just a few months later. A price comparison site which provides auto-switching is the only way to ensure consumers stay on the best deals available for their utilities. Despite this, not all major comparison sites offer auto-switching, meaning that consumers have to constantly deal hunt to stay in control of their finances.
Whilst price is important, the best utility deal isn't necessarily the absolute cheapest for all buyers. A supplier's customer service, quality of phone support, website portals, and in energy's case, the option of smart meters, are all attributes and services that customers expect providers to deliver on. Therefore, in the pursuit of the 'best deal' a consumer needs to be offered more choices than simply price – not something major comparison sites have been quick to respond to.
With consumers becoming more environmentally conscious, an increasing priority is using green energy. Some comparison sites overlook green options and fail to give them equal prominence in their listings to those companies that use fossil fuels to generate energy. This is despite green energy tariffs often being among the best in the market. In fact, right now, green energy suppliers dominate the cheapest five tariffs currently available on the market.
A new fintech start-up, Homebox, claims to be a price comparison site with a difference. It can switch users to any energy supplier on the market for free. This whole of market service enables Homebox to save its customers on average £84* per year more than other comparison services. As an example, at the time of writing, the best energy tariff on Look After My Bills costs £996 whereas Homebox's costs £858, a £138** difference.
Hedley Smith, Founder of Homebox, explains: "Consumers are being taken for a ride. There are plenty of great deals with suppliers that big comparison sites are effectively hiding. This is fundamentally wrong and the reason I started Homebox. The time has come to end the monopoly that such sites have on consumers' misplaced trust."
Homebox operates on a freemium model for energy suppliers whereby basic services are provided free of charge while more advanced features must be paid for. Every supplier and its best deals are represented to offer consumers the most comprehensive range of options possible. Suppliers can then upgrade to a premium membership which pays a fee for Homebox to manage the switching process, gives them an upgraded profile and access to advanced platform features.
Smith adds: "The important thing for us is building consumer trust. We're driven to get people on the best deals available for their utilities and will always put the customer first, unlike many of our larger competitors."
Homebox's intelligent auto-switching system considers upcoming price changes, length of contract and season changes, before recommending a switch. Users can also filter energy companies by their customer service scores, and the site is soon to offer the option to filter by additional supplier details.
In conclusion, it pays to look beyond the comparison site giants when searching for a deal on your utilities. Consider the attributes that are important to you in a supplier, such as whether you want to be able to speak to them on the phone, or use green energy. If you aren't a natural born deal hunter, then auto-switching options will manage this hassle on your behalf.
To find out more about Homebox click here.