Brand new house for £5K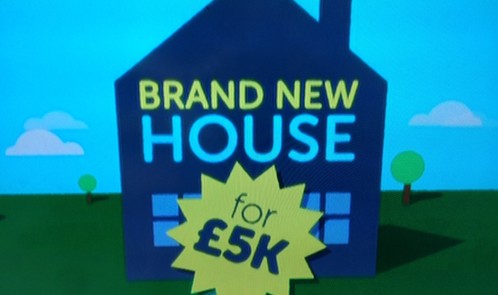 Just finished watching the new Linda Barker programme where home owners hand over £5K for her to transform their home while sticking to a strict budget.
The series is on Channel 5 at 8pm on Wednesdays and started at Sam and Mervyn's house, which is basically a lot of botched home improvements.
Now £5K is a lot of money, but not to renovate a whole house, so I was riveted to the sofa to discover new ideas.
To keep costs down, they called in family and friends and had to learn some trades themselves. They blagged nothing for free from retailers (like they do in other home renovation programmes), and said that the discounts they got can be negotiated by anyone. As Linda only had a week to make the improvements, she also had three diy/builder types, but if you did this, the three guys would be you!  As it's unwise to do wiring and plumbing type jobs yourself, they paid for specialist tradesmen out of the £5k.
Budget
Linda's budget was £2,900 on the kitchen and the rest for the other rooms in the house. For the living room, she budgeted £1,000 and £300 on the bathroom. She did the renovations for £5,033. If you want to pay someone else to do the work, add another £2 – £3K on top.
A big theme across the house was being creative with paints and colours. They did all the painting by themselves and with friends to save close to £600 in labour.
Kitchen
The kitchen ate money. Originally a dark and awkward galley kitchen, she tried to keep the old carcasses and just change the doors, but they measured up wrong and had to buy new carcasses. They gave a piece advice in the programme – measure really carefully. They recouped some money by selling the back door as they removed it and bricked up the wall. As Mervyn is an electrician, they saved money on that. They spent most money on worktops and new units and Linda talked them into some funky tiles.
To save money on renovations, Linda scoured the streets for people's old stuff and found some old bricks, which saved the team £150. They chipped off the cement and used the bricks to fill in the back wall.
Bathroom
The house owners were taught to tile to save money and added a splash of colour in dark lead grey.  The programme said that cheap paint can be found at specialist decorators merchants, or search online for reclaimed paint suppliers. The shower head cost the most for £105. They also reused old tiles, by soaking them overnight to take the existing glue off, scraped off the glue and reused.
Living room
The biggest expense was the sofa, but Linda helped Kim to make a budget Ottoman for the living room for £30. Linda got a fabric swatch book from a shop as it was last season so worthless to the shop, and she got it for nothing, so she got a meter of fabric for free. They painted one feature wall a dark blue and then made awesome patterns using silver tape for £8.99.
Finishing touches
To save money, they used "eclectic vintage and charity shops" which are a treasure trove compared to a high street store. They did things like bought vintage suitcases as storage and upcycled a a nest of three tables, which they bought for under £14 from a charity shop.
They went to a timber yard, where parquet flooring was around £35 per meter, as opposed to £100 on the high street. They were still too much for Linda, so she asked to see the cheaper piles of wood and odds and ends, where she got end of church pews, for free, and used them in the kitchen.
Daughter's bedroom
The family hadn't updated the little girls bedroom and it looked so tired. The biggest expense was some funky floor to ceiling doors, but they upcycled old drawers with tester posts of paint and varnish, and a toy chest with some new fabric to make a window seat.
Here are some of the before and after shots.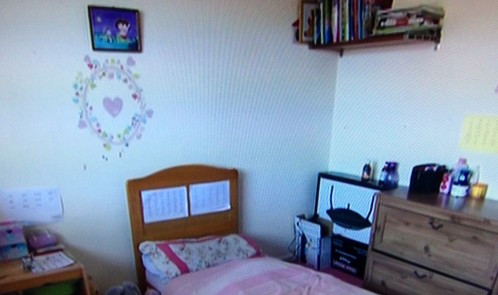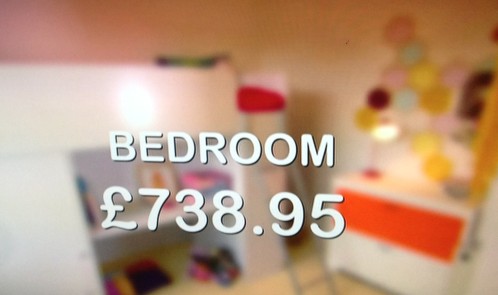 Related