Are you getting a fair deal on your energy bills?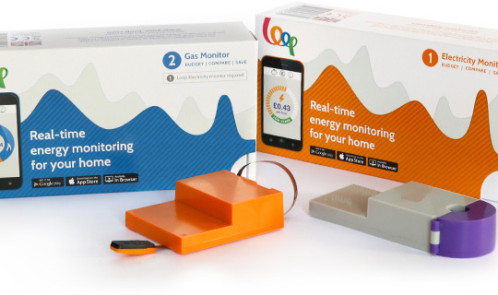 You've probably heard about smart meters being introduced to all households by 2020…well that's the target anyway.
I heard about Loop Energy Saver monitors today and they claim to offer a credible alternative to the smart meter programme, enabling consumers to monitor both gas and electricity usage in real-time and therefore keep track of energy spend immediately. Currently less than 5% of British households have a smart meter and most households won't have them until 2020.
The company behind the Loop Energy Saver monitors claim that they differ from other energy monitoring products by:
Simultaneously monitoring both gas and electricity usage in real-time
Offering impartial information about energy tariffs via weekly emails alerting consumers to the best deals on the market
Making it easy to switch either directly to another energy provider or via comparison sites
Offering a budget function so you can set yourself a budget for the amount of energy you'd like to spend and be alerted when you are getting close to the limit – giving you control
The monitors are easy to install and feed directly to the cloud which means that data is accessible 'on-the-go'.
To see how much you could save, join the 5,000 households already cutting their bills by an average of £200 – £300 a year, and sign up to a free 45 day trial at www.loopenergysaver.com.