Aldi's new inflatable hot tub at £299 in store Sunday 9 April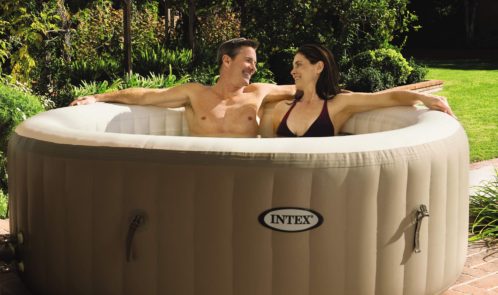 Big tip here, get there when the shop opens if you want this hot tub and even ring them early to find out exactly when stock will arrive, sometimes it comes in a day or two earlier than advertised.
Aldi is cutting the cost of luxury outdoor relaxation this summer with the launch of its first ever inflatable hot tub. Taking on big brands, Aldi's Spa Pool, available for just £299.99, will launch in stores on 9th April and aims to bring relaxation to the masses, without compromising on quality or performance. 
A long-time spa staple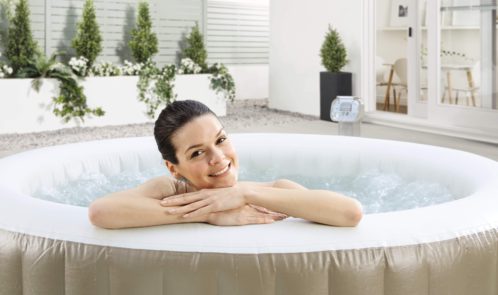 and celebrity must-have, sales of hot tubs in the UK have soared in recent years with more than 100,000 Brits now owning one. Now, thanks to Aldi even more of us can pamper ourselves with a bargain four-person Spa Pool.
Suitable for indoor or outdoor use, Aldi's 795 litre Spa Pool features 120 powerful air jets and a 2200W heater.  With standard hot tubs costing anywhere from £3,000 to £10,000, Aldi's Spa Pool is a great-value alternative. Plus, with running costs at approx. £1-1.50 per day, it'll only cost around £37.50 per month to run (if used every day!).
Retailers such as B&Q and Tesco are selling comparable spa pools at up to twice the price – see price comparison below. 
Perfect for summer nights with friends or relaxing after a tiring day, hot tubs can provide genuine health benefits. In the same way that athletes use hydrotherapy, the warm water and jets can help to reduce blood pressure, stimulate circulation and are reportedly effective in relieving the symptoms of arthritis and joint injuries.
Aldi
B&Q
Tesco
Aldi Spa Pool

795 litre capacity

120 air jets

£299.99

Canadian Spa Rio Grand 4 person portable Spa

760 litre capacity

88 air jets

£640.00

Intex Pure Spa Hot tub

800 litre capacity

120 air jets

£649.99

% SAVED WHEN SHOPPING AT ALDI
SAVE 53%
(£340.01)
SAVE 54%
(£350)