Aldi summer BBQ Special buys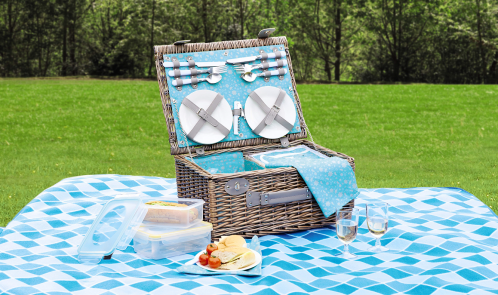 Aldi has everything to host the perfect Bank Holiday barbeque bash, with its new range of barbeque and picnic kits in stores and online from the 28th April. With everything from great-value cooking gear to attractive tableware, Aldi shoppers can cook their bangers and burgers with ease.
I was especially impressed by their tableware…even the plastic plates in the picnic basket were great quality for the price. M&S, my other favourite store, had comparable plates for £3 a pop, so that's £12 for four plates and Aldi is doing a whole picnic basket including contents for £29.99 – you really can't go wrong there.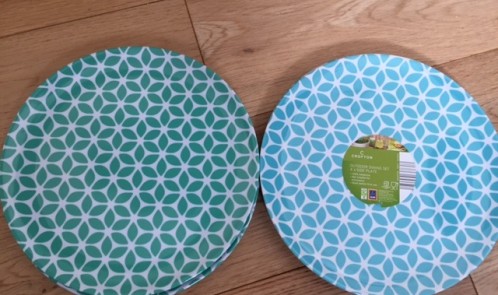 Now if you like that offer or any of the ones below, I want to give you some advice, get there early. Aldi had this great driveway pressure washer for £15 and I got to the store at 11 am, and they had sold out. I reckon the picnic basket will not last long! You have been warned :-).
The Wicker Picnic Basket (£29.99) includes everything necessary for four people to tuck into a hearty picnic, the basket includes ceramic plates, stainless steel cutlery, plastic wine glasses, cotton napkins, an insulated food bag and a corkscrew – it also comes in two eye-catching designs.
And they have a great-value Picnic Rug (£6.99), the cheapest rival is from Tesco but it's still a tenner.
Aldi's Smoker Barbecue (£49.99), features two cooking grills, a built in thermometer and a fat catcher. The quality piece of kit allows direct and indirect cooking with a separate section for smoking and American style grilling – allowing gourmet foodies to recreate that classic 'smoked' flavour with ease at home. Due to its sturdy wheels, the barbeque can be easily transported too – great for storing away and keeping dry.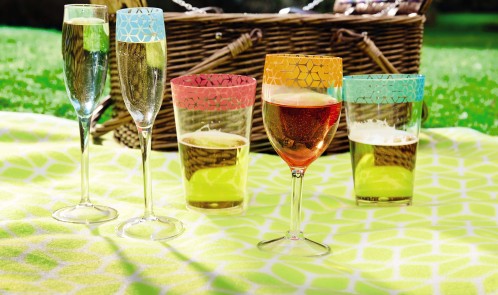 Everyone from amateurs to experts can cook up a storm with Aldi's Electric Grill (£29.99). It is suitable for both indoor and outdoor use and includes an aluminium die-cast grill plate with non-stick coating and an integrated fat collection tray.
Sunday's smoked meats can be Monday's lunchtime treats with Aldi's Food Storage Containers and Food Storage Pods. A steal at just £2.99 and £1.99 respectively.