ALDI Bedroom Specialbuys in store now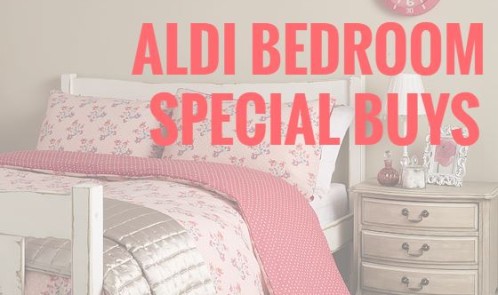 Popped into Aldi yesterday and they have a lovely new bedroom range in there. Hurry up though as apparently the products have been there since last Thursday. Here are some of my faves from the range.
Air Bed with Built-in Pump (£34.99)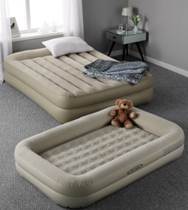 Make sure you're fully prepared for guests with Aldi Specialbuys air bed with built-in pump. Featuring a Queen-sized mattress and raised 47cm from the floor for comfort, this air bed also has a built-in pump with plug connection to mains electricity, making it super quick to inflate. Lightweight and portable, this bed is perfect for when you have guests to stay at short notice or if you have to travel.
Quilted Bed Throw (£14.99)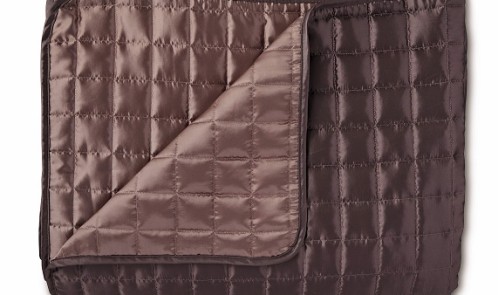 Add a splash of colour to your bed with Aldi's quilted bed throw. Available in fashionable muted colours such as, mauve, silver, duck egg or champagne, this excellent quality throw will make a statement in any bedroom.
Printed Duvet Set (£6.99 – £12.99)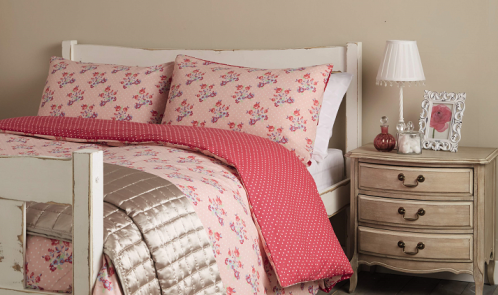 Give your bedroom or guest room a spring makeover with Aldi Specialbuys stylish printed duvet sets. Available in a choice of six reversible designs in single, double and king sets, each set gives you two-looks in one.
Colour Watch Wall Clock (£9.99)
Featuring a Quarz movement three hand sweep, this contemporary wall clock will look chic and sophisticated on any bedroom wall. Available in black, grey, yellow, red, pink, purple, green or royal blue, there's a colour to suit every bedroom colour scheme.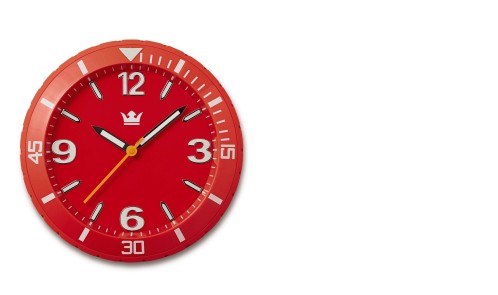 Aldi's Specialbuys Inside Decorating and Bedroom ranges have everything you need to make home improvements, but don't delay because once they're gone, they're gone!
List of the full range is here:
| | |
| --- | --- |
| Easy Care Pillowcase Pair | £1.99 |
| Feels Like Down Pillow Protector Pair | £3.99 |
| Easy Care Single Fitted Sheet | £4.49 |
| Feels Like Down Single Mattress Protector | £4.79 |
| Easy Care Double Fittned Sheet | £4.99 |
| Feels Like Down Double Mattress Protector | £5.79 |
| Easy Care King Fitted Sheet | £5.99 |
| King Mattress Protector | £6.79 |
| Feels Like Down Pillow Pair | £6.99 |
| Printed Duvet Set (Single) | £6.99 |
| 4 Pack Pillows | £7.99 |
| Feels Like Down Duvet (Single) | £8.99 |
| Colour Time Wall Clock | £9.99 |
| Printed Duvet Set (Double) | £9.99 |
| Feels Like Down Duvet | £12.99 |
| Printed Duvet Set (King) | £12.99 |
| Quilted Bed Throw | £14.99 |
| Feels Like Down Duvet | £15.99 |
| Kids Deluxe Air Bed with Built-in Pump | £19.99 |
| Air Bed with Built-in Pump | £34.99 |