Bargain Christmas 2018 gift ideas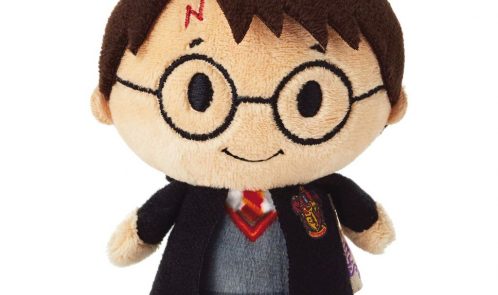 So with Christmas just less than a month away, you may have been given your Secret Santa name or maybe you need to tighten those purse strings this year…..so here are some gift ideas – all under £20.
1. Bohemian Rhapsody – The Official Book of the movie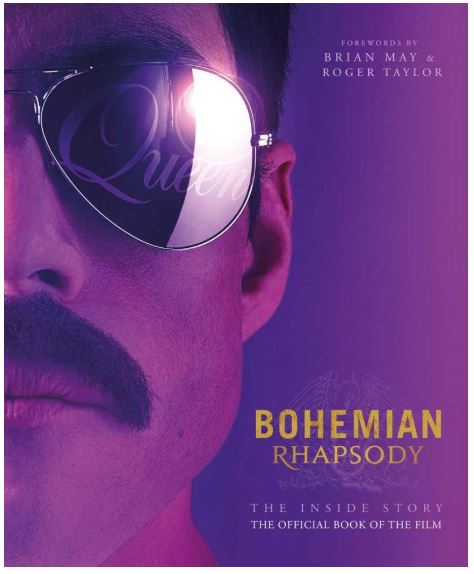 Bohemian Rhapsody: The Inside Story is the official book of the Twentieth Century Fox and Queen epic movie Bohemian Rhapsody. The author has interviewed key cast and crew members to reveal how Freddie Mercury and Queen's incredible story was brought to the big screen. Many of Queen's pivotal moments were recreated for the film – including Live Aid and other key performances – and are described and shown in this authorized book of the 2018 movie. 
£20 from Carltonbooks.co.uk
2. Harry Potter itty bittys from Hallmark
Hallmark has just launched their brand new itty bittys, the HARRY POTTER collection.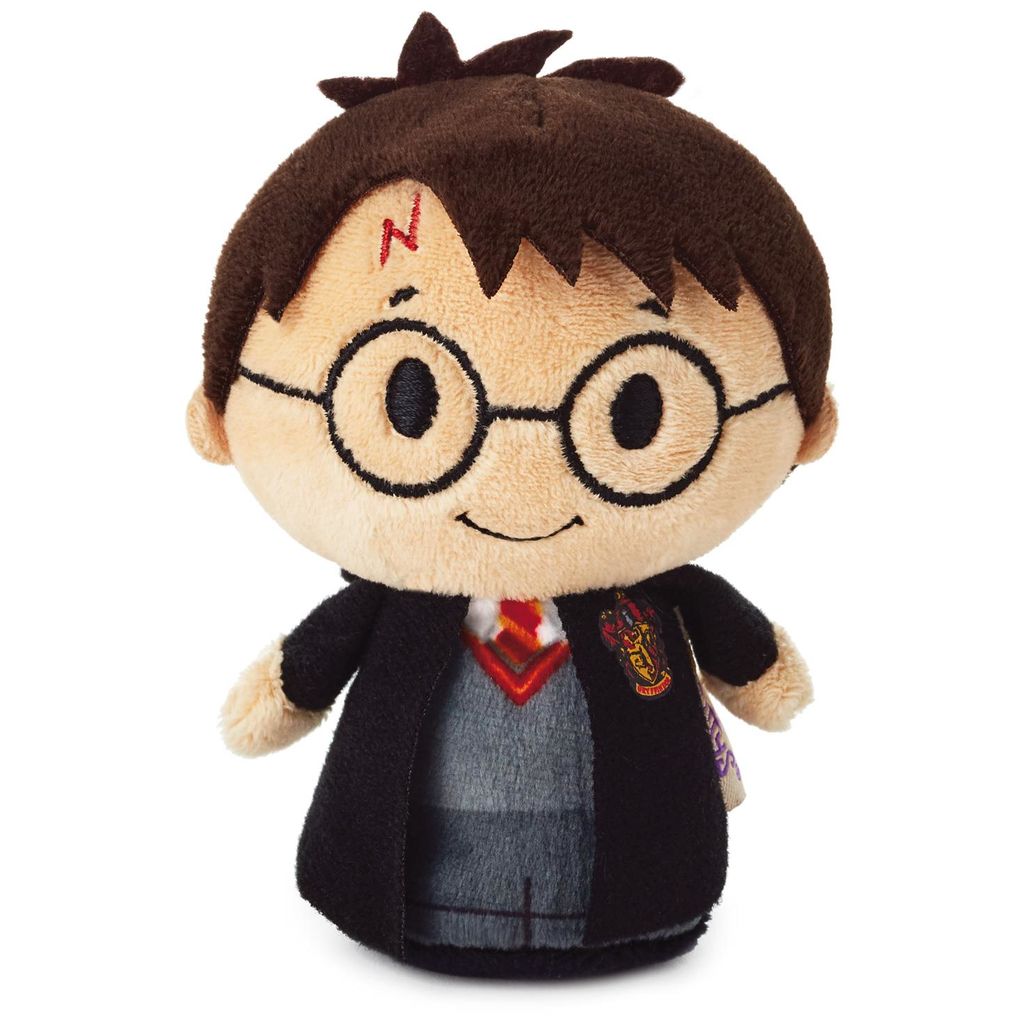 In case you aren't already familiar with them, itty bittys are Hallmark's super cute soft plush mini toys, retailing at £6 each and available in hundreds of stockists across the country, selected supermarkets and on Amazon.
They have so many cult favourites from Marvel to Disney Princess, but the most requested characters, Harry Potter and friends, are finally here from £5.99 per figure! The collection is comprised of Harry, Ron, Hermione and an adorable mini Dumbledore.
3. Harry Potter calendars from Danilo
Harry Potter Official 2019 Calendar – Square Wall Format.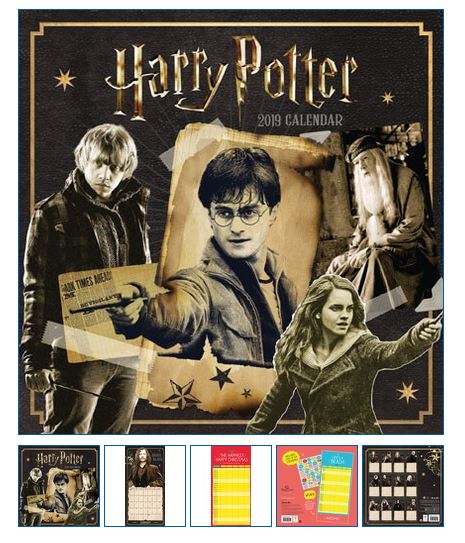 For all muggles who love the Wizarding world of Harry Potter, this official 2019 calendar is the one for you. This is Harry Potter at its serious best; featuring Harry Potter, Ron Weasley, Hermione Granger and a diverse range of characters and scenes from the entire film series.
Harry Potter Official 2019 Calendar – A3 Change It Up Wall  Format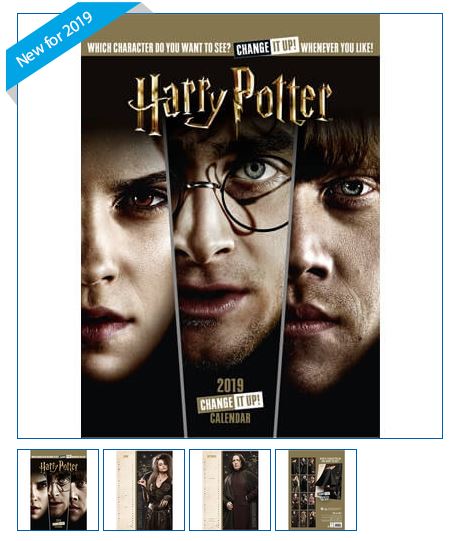 For all muggles who love the Wizarding world of Harry Potter, this official 2019 A3 calendar is the one for you. This exciting new format was especially developed so that you can choose which Harry Potter character appears each month.
You can get yours here for £9.99.
4. Gioteck's TX-40 headset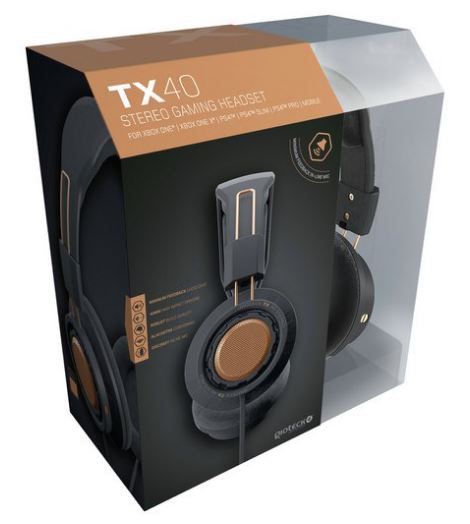 Slick, sleek and high performing, Gioteck's TX-40 headset is the perfect Christmas gift for tech lovers. For teens knee-deep in Call of Duty or Fortnite, or music lovers immersed in their favourite sounds, the TX-40 delivers uncompromising audio and classy good looks at home or on the move. Just plug in to your favourite device, then game and go!
Available now from Argos for £11.99
5. Impulse Limited Edition Body Mists
Impulse Body Mists Go Get Glitter Limited Edition – Melted Candy + Unicorn Dust. A playful fragrance bringing to life dripping candy, fresh vanilla and a hint of something magical.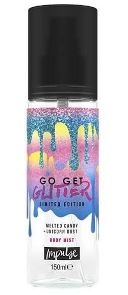 Impulse Body Mist Limited Edition – Coconut Spritz + Glitter Bomb. A sugary fragrance of whipped coconut cream, sweet vanilla and musk

6. Wilkinson Sword Hydro 5 Sense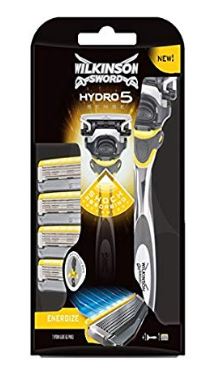 A perfect stocking filler for him. The Wilkinson Sword Hydro 5 Sense Energize Razor, the razor designed to give you a personalised shave. Equipped with shock absorption technology, it auto-adjusts based on how you shave to help protect from irritation.
7. King Cobra beers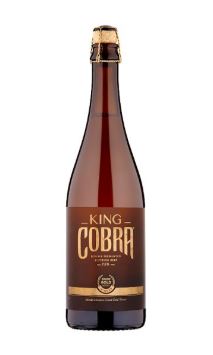 King Cobra 750ml has bold malt and hops notes, with a balanced fruitiness and full mouth feel. It is double fermented in the bottle, a process normally reserved for fine Trappist ales giving it a super-premium, full-bodied taste and pleasant, hazy appearance.
This item is available at Tesco for £5.
8. Skin Republic
Radiance Revival Gift Set includes Gold Hydrogel Sheet Mask, Youthfoil, Caviar + CoQ10 Sheet Masks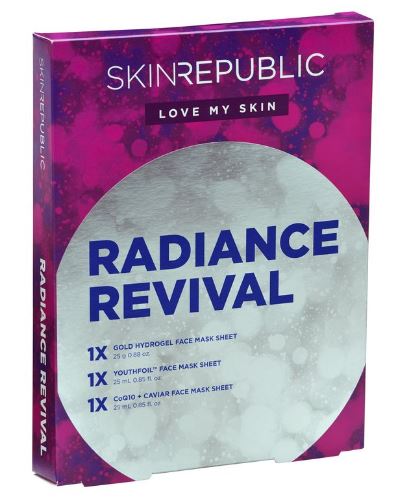 Beauty Booster Gift Set includes Collagen Infusion, Hyaluronic Acid + Collagen, 2 Step Brightening + Collagen Sheet Masks and Collagen Under Eye Patches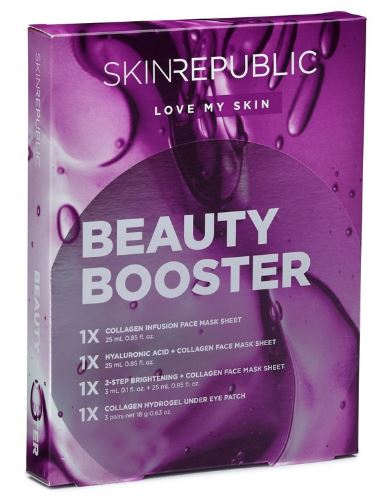 The Skin Republic Gift Sets are available for £16.99 each from www.skin-republic-uk.myshopify.com