Valentines gift ideas – great value, sweet and so cute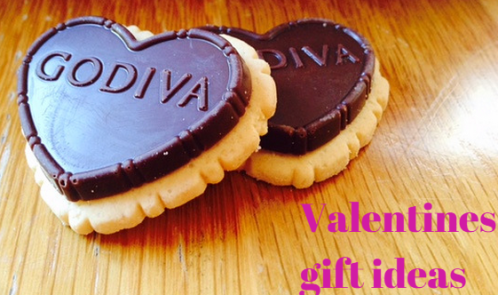 Have you found love? I have and it's with all the lovely Valentine's gift ideas that are around at the moment.
From super cute chocolates to music gift ideas, I will be adding to my list below over the next couple of weeks, but couldn't wait to share some of them with you, so that you can start filling your "love drawer". Happy Valentines!
1. Send your loved one music they love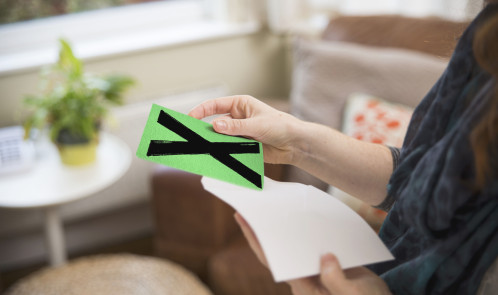 albumcards is unique, online, and the perfect way to send a personalised Valentine's Day card and music gift to the one you love, all in one! If saying those three little words doesn't come easy, or if you want to be completely anonymous – albumcards.com is perfect, as the all in one gift, card and music album download does the talking for you. What's more, you can add your own personalised message inside the card – a romantic quote, a nameless line of admiration, quite simply I love you or even the big proposal … delivered with the help of beautiful voices such as Sam Smith, Ed Sheeran or Buble. albumcards makes choosing and sending this gift so easy, in 3 simple steps. 1. Pick (the album you want to send), 2. Personalise (your greetings card) and 3. Post (to arrive on the exact day you choose). Even better, order your albumcard before 2pm and it can be delivered the next day. albumcards are priced from £9.99 for both personalised greetings card and full album.
2. Gorgeous fudge and fudge making classes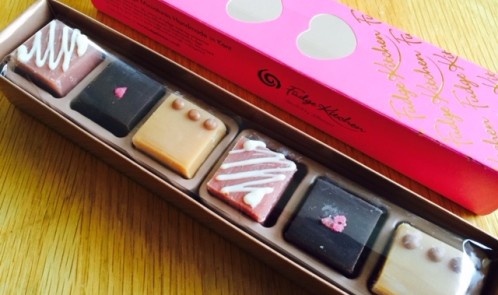 Treat your beloved to a Fudge Kitchen Fudge Making Experience for two …… ditch the clichés, learn a traditional, gourmet skill together, personalise your fudge flavour and take home the fruits of your labour … who and what's not to love …? The courses are £50 for two for an hour minimum and, while vouchers can be bought on line at
www.fudgekitchen.co.uk
, they are redeemable at the 7 Fudge Kitchen shops: Oxford, Cambridge, Windsor, Canterbury, York, Bath and Edinburgh.
Alternatively, let the experts do the hard work of hand making, hand decorating and beautifully packing premium fudge for your beloved. Here is just one really tasty and gorgeous looking sample of the fudge on offer – Slim Sliders: 6 miniature chunks of creamy gourmet fudge in Sea Salted Caramel, White Chocolate & Raspberry and Chocolate Rose patiently queuing up for your delectation in an elegant bronze sliding tray. RRP: £6 (plus P&P).
3. Heart shaped belgian chocolate biscuits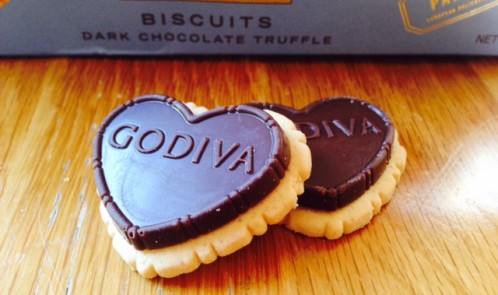 Here is a lovely item from GODIVA, the rather nice Belgian chocolate brand. The ever-so-innocent golden biscuits have been topped with a decadent dark chocolate truffle heart. They taste delicious, and they are a lovely suprise when you open the box…for that ahhhhh moment. This GODIVA biscuits box is priced at £7 and available at www.godivachocolates.co.uk.
4. Pink pasta for a romantic but simple dinner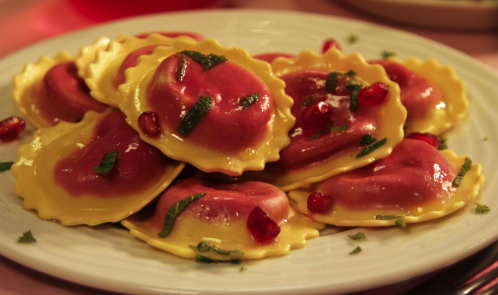 For your Valentine's Day dinner, this lovely pink pasta is perfect for a delicious and romantic dinner – fresh
 'Beetroot & Goats' Cheese Fiorelli'
. And it's really easy to prepare, so great for themore "challenged cook".
It is a creative combination of goats' cheese and beetroot marinated in a pomegranate and mint relish. The beetroot in this pasta has zillions of health benefits: potassium, magnesium and iron – for fighting fatigue as well as powerful antioxidants &Vitamins A, B6 and C and folic acid, virtually fat free and low in calories it helps keep blood sugar levels stable. Available: Waitrose, Ocado – costs £3.49.
5. "Mr & Mrs" Family board game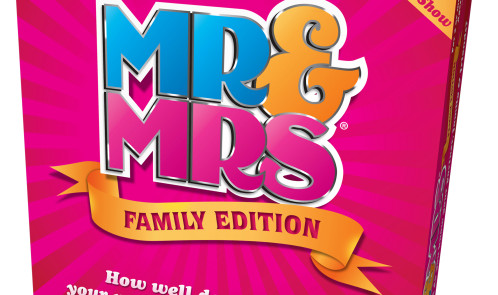 Do you think you know your Valentine?  Whether you've been together six months or sixty years, the chances are there's always more to learn.  Recent research has found that kindness and generosity are the key traits for a successful relationship. See if you know your partner as well as you think you do with a game of Mr & Mrs! Based on the All Star Mr & Mrs hit TV show hosted by Philip Schofield, this game has over 1,000 questions that are  guaranteed to cause laughter, blushes, blank looks and a whole lot more this Valentine's Day! Mr & Mrs Family Edition Game is available from WHSmith and Amazon.  RRP: £19.99.
6. Scents at bargain prices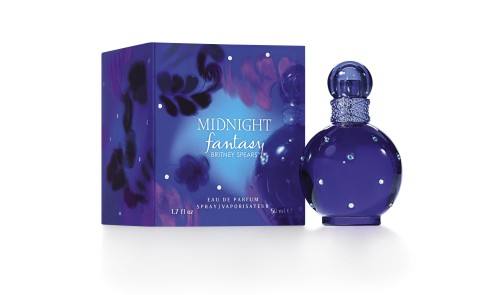 Bag a bargain at Superdrug from the 21st January – 10th February, with 50 per cent off selected designer fragrances. Available in stores nationwide and at Superdrug.com these deals are only around for a limited time.
7. Fun double layered chocolate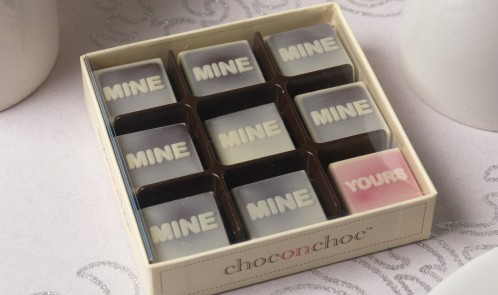 MINE MINE MINE… YOURS chocolate: Why bother with a boring box of Thorntons? Be orginal with this tongue in cheek box of Belgian chocolates, featuring nine individual pieces; eight 'Mine' chocolates and one 'Yours' chocolate in either milk or white chocolate. They look good but they are CHOC ON CHOC treats, where the manufacturer uses a patented production method invented by the company's founders, which decadently layers chocolate on top of chocolate, producing completely unique confectionery and the ideal gift this Valentine's Day. These are a snip at £7.99 from www.choconchoc.co.uk
8. Love for £1
Poundland has some cute things including these mugs and champagne flutes.