The ultimate bargain father's day gift list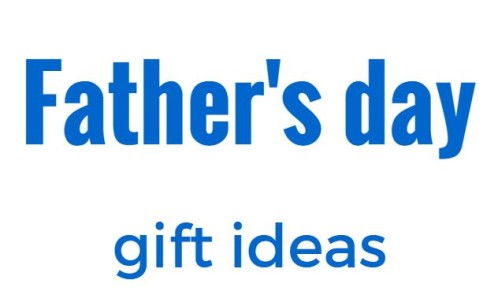 I am so excited to do this round up as there are so many fantastic products out there for Father's Day 2015. Your dad or grandfather will be so spoilt this year.
Men's grooming from Tesco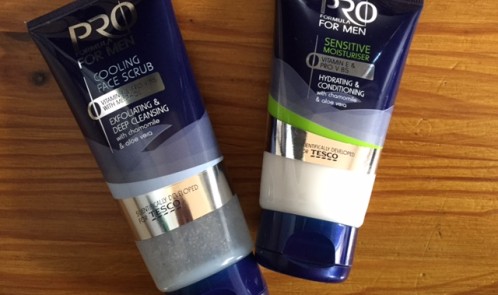 Give the gift of Pro Formula for Men this Father's Day Available exclusively from Tesco Tesco have ramped up its men's grooming range by introducing a host of new products. To help men care for the skin, the Pro Formula for Men collection has been scientifically developed for men with all skin types. Also available is a range specially designed for men with sensitive skin. With Father's Day just around the corner, you'll find lots of great gift ideas to make your dad smile! Pro Formula for Men Cooling Face Scrub, £2 Exfoliating & deep cleansing with Chamomile & Aloe Vera Formulated with Cooling Menthol, a blend of rice powder and jojoba beads to thoroughly cleanse and polish skin Pro Formula for Men Sensitive Moisturiser, £2.
Mini toolkit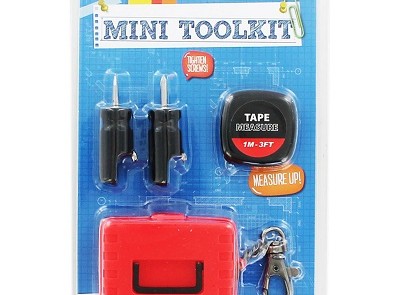 This great mini tool kit comes on a handy key chain, so that it can be carried on your keys easily. It includes everything to get little jobs done in no time at all, such as a tape measure, crosshead screwdriver and flathead screwdriver (which also crosses as a bottle opener).  This costs £5 and is available from www.TheWorks.co.uk
Bloke Pad notebook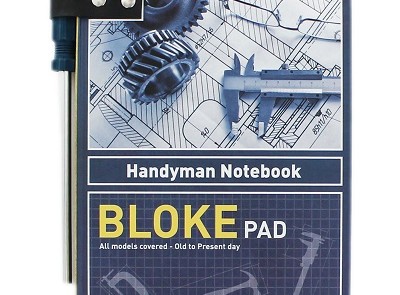 This gift is perfect for anyone who thinks they're a DIY pro. The handy notepad is full of calculations and DIY information, that can accompany any dad in his office, his garage or anywhere else that some do it yourself help is needed. This costs £4.99 available at www.TheWorks.co.uk
Treat him to his favourite tipple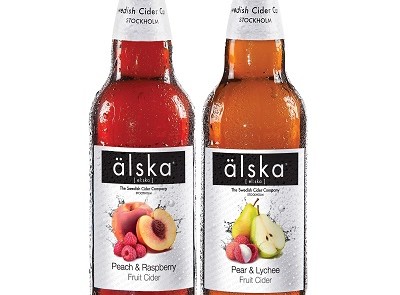 Mr Bargain Hunter is a fan of Alska fruit flavoured ciders, so thes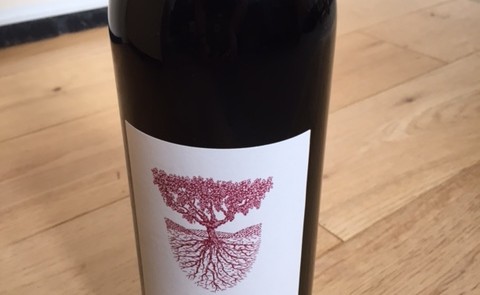 e new flavours are definitely on the list. The Pear and Lychee tastes rather like a pear cider but a tiny bit sweeter with the sweetness from the lychee. The next new flavour that your dad will surely love is the Peach and Raspberry. This is so flavourful and fruity that it's a mini fruit explosion on the tongue, so once he's tried the new flavours, he'll be drinking Alska all summer long. The cider is available at Aldi on offer for £1.49, or if you aren't near an Aldi, you can buy it in packs of 12 from £19.99 at Click and Drink. If he's a wine man, Morrisons has a selection of beers, whiskys and wines at discounted prices for father's day. This M Signature Limestone Cabernet Sauvignon is £7.49. From Australia, this red wine is smooth and chocolately with a hint of vanilla.
A dad in a Minion gifts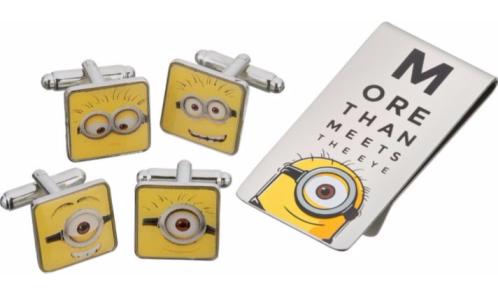 Father's Day would not be the same without a medal to tell your dad 'You Are 1 in a Minion' RRP – £4.00 Stockists – Asda, Tesco and Sainsbury's. Or how about some Minions square cufflinks – with these yellow Minion squares. The cufflinks will add personality and a touch of fun to any city suit. RRP – 6.00 Stockists – Primark, Truffleshuffle.com. With a tieclip, they are £12.99 at Argos too.
Trevor Sorbie's nose and eyebrow groomer
For £14.99 at
Very.co.uk
, this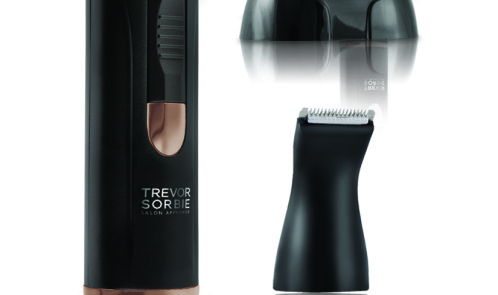 is the perfect tool for getting rid of stray hairs quickly and easily. It has been specially designed for nose and ears with a stainless steel rotary blade that means it gives precise trimming, as well as an eyebrow and stray hair trimmer head to target specific areas.
Dad & Me interactive journals
Dad & Me is an award-winning fun and interactive journal to inspire any father and child to have a great time getting to know each other better. Write, draw and doodle in tandem, then share and learn about each other along the way. Great for encouraging children to enjoy writing and drawing. This innovative journal will not only create intimate and enjoyable family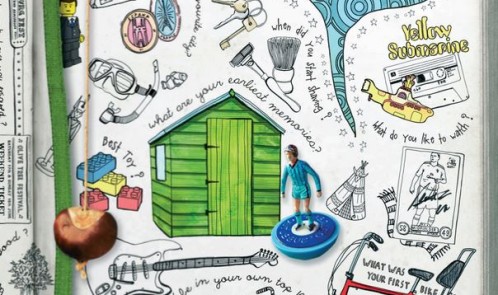 moments, it will help father and child to share memories, experiences, hopes and fears. Spaces to draw and fun activity prompts make Dad & Me easy to use and ideal for a wide age range. It will reinforce a warm bond, and at the same time create a lovely childhood keepsake.  At £12.99 from fromyoutome.
Dear Dad – sketch design
Dear Dad is a beautifully designed award-winning journal to inspire any father to tell his story, and to reinforce that unique father-child bond. Once completed, the journal can be returned to the giver, filled with precious memories, hopes and dreams, creating a keepsake to be treasured forever. Dear Dad contains over 60 carefully designed fun and inspiring prompts and questions which will encourage dad to open up about his life – his childhood, career, life at home, becoming a father and much more. At £12.99 from fromyoutome.
Cocktail bar set (£19.99)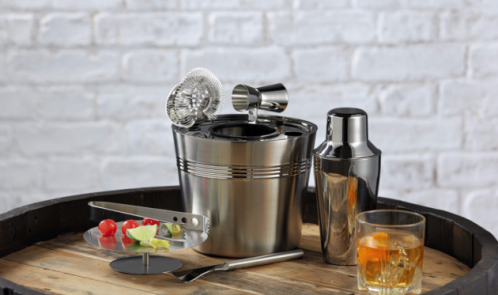 Shake-up Father's Day this year with this fantastic, seven piece premium Aldi cocktail bar set. Featuring an ice bucket, 500ml cocktail shaker, strainer, tongs, knife and jigger, this is the ultimate gift for dads who enjoy playing mixologist. In store from 10 June.
Security for dad when travelling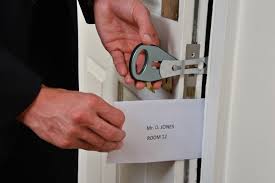 Priced at just £24.95, the EasyLock provides vital extra security for business trips and family holidays alike, or even for Fathers wanting further security for their family at home at night. The lock is as light as plastic, as strong as stainless steel, and can be fitted in seconds. It is small enough to fit in a pocket, and is the only lock of its kind in the world to allow individuals to open the door slightly, to check a caller's identity, or to take a business letter, (or a Father's Day card!) whilst maintaining total security.
Personalised mobile phone case – perfect for iPhones and android devices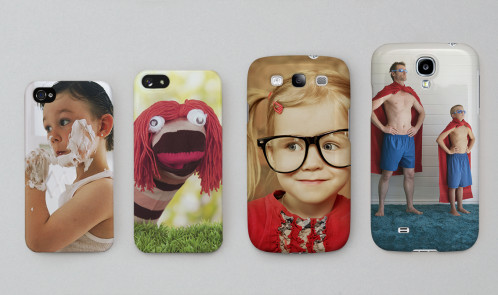 You can create a mobile phone cover with your picture on it – it's such a thoughtful gift for families and children looking to celebrate the love for their dads and only costs £22.90 including postage and packaging.
It's so simple to create – anyone of any age can do it! You simply upload your desired photo to Albelli's platform and they will do the rest. The quality is amazing too – and having received five star customer ratings on review website, Trust Pilot, we've no doubt everyone's Dads will be happy with this long-lasting and beautiful gift.
Gorilla Glue for the DIY dad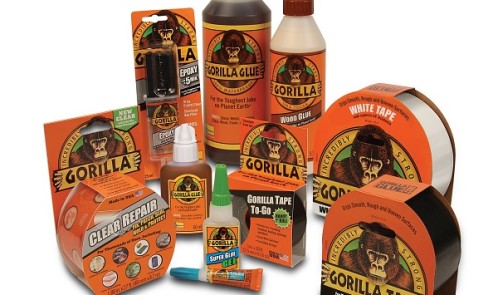 The first is Gorilla Glue which is one of the leading adhesives in the UK and has in its range a variety of glues like superglue, epoxy and Gorilla Glue original which can stick a range of surfaces together like brick, stone, wood and metal which other glues simply can't.
There is also a duct tape which comes in a range of sizes and Gorilla Glue has some quirky branding that would appeal to any DIY dad!
From £2.99 on eBay.
 Shaving gift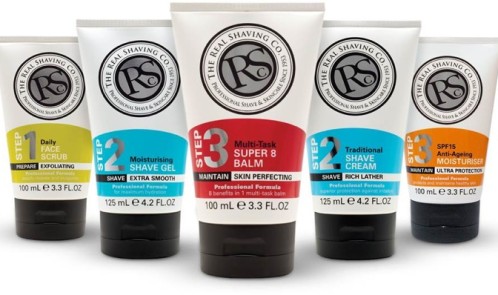 Men also need pampering and to look after their "tougher skin".  The Real Shaving Company is an award winning wet grooming range, allowing men to tailor their shaving regime specifically to their skin needs.  Natural and organic ingredients such as Seaweed extract and Cocoa Butter and included in the professional based formulations, so men can gain a professional, smooth and comfortable shave. From £3.99, all products are in Boots stores nationwide, and some can be found in Waitrose and Sainsbury's.
Guinness sauce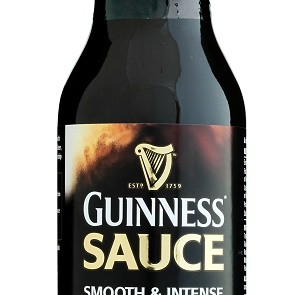 A rich, dark sauce carefully made with the smooth intense taste of GUINNESS in every bottle, Guinness Sauce boasts the same unmistakeable depth of flavour and deep-dark colour for which the black stuff is renowned. This sauce has been "expertly blended to complement any meat-lovers repertoire". Guinness Sauce will be available exclusively from Tesco stores nationwide from May 2015 – with an RRP of £1.49.
Pocket money gifts from Morrisons this Father's Day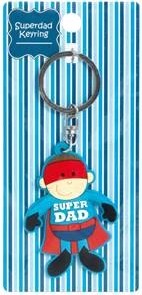 For little people looking for big treats for dad this Father's Day, Morrisons has the perfect selection of gifts to suit even the smallest of piggy banks. From novelty key rings, to man sized mugs; Morrisons fantastic selection of pocket money friendly gifts mean that even the little ones can treat dad to something special this Father's Day. Check out this Superdad" PVC key ring at £1
What a wonderful idea for any Daddy this Father's Day. Perfect for when he's enjoying his favourite cuppa at home of in the office and a permanent reminder of how great he is!
 For the car loving dad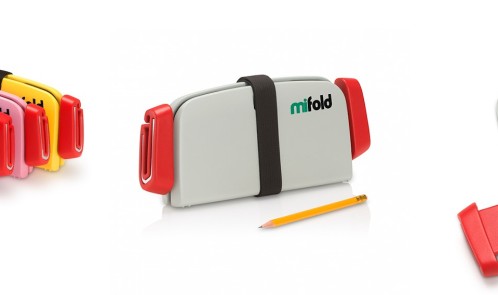 Who wants an ugly booster seat in the back of their lovely car? Well the mifold is a new Grab-and-Go Booster seat. It's more than 10x smaller than a regular booster seat and it's just as safe. Regular booster seats raise a child upwards to fit an adult seat belt, mifold's unique patented design does the exact opposite.  Instead of lifting the child up, mifold actively lowers the adult seat belt to fit the child snugly, taking the belt off the stomach and the neck and making it comfortable, safe and easy to use for children from the age of 4 all the way up to 12 years. Mifold will be launching on the 01st of June (to coincide with Child Safety Week) where people will be able to pre-order through their crowdfunding campaign. The retail price will be £34.99 but during the pre-order period it will be significantly reduced to £23. Plus there will be lots of other great deals and promotions, like multipacks, limited editions, personalisation etc.
Shaving gift idea
Gillette Fusion ProGlide with NEW FlexBall Technology responds to contours for maximum contact and gets virtually every hair. The new razor is specifically designed to respond to the contours of a man's face, allowing for maximum contact on the curves. The result is a completely upgraded shaving experience that is kinder and gentler to every man's face.
The razor and Proglide Sensitve Alpine Clean Saving gel can be found at Boots at £12 and £4.99.
Nivea for men products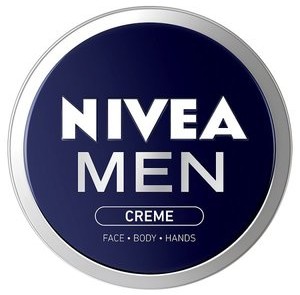 When on a budget, Nivea has some great options. The multi-tasker new Nivea Mean creme is available in two sizes, £3.49 for 75 ml or 150 ml for £4.99. It's an all purpose cream with a fresh masculine scent. As 57% of men suffer from some form of sensitivity on their face, there is a new Nivea Men Sensitive Cooling Moisturiser for £3.09. Nivea men products are on offer for less at Superdrug at the mo!!!
Alphabet cufflinks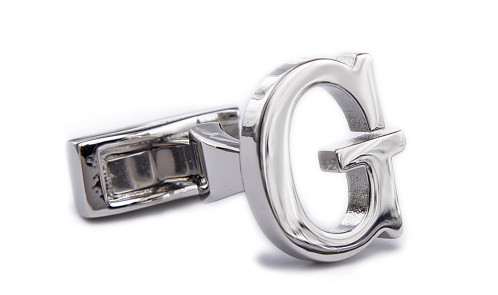 Each beautifully crafted letter is sold individually and can be mixed and matched however you so please. Choose the letters which mean something to you and your Dad and give him a gift he can cherish forever this Father's Day! The product pricing is as follows: Initial cufflink £14.95 EACH from TM Lewin.
For golf lovers – the BAMP (Ball Pick Up and Marker)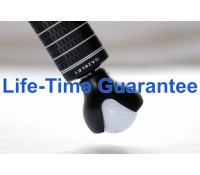 The BAMP has been specifically designed with a removable rubber cup, which allows easy storage of the putter in the golf bag. It also fits on any size putter grip and retrieves the ball by simply placing the rubber cup over the ball and applying downward pressure. The BAMP effectively and securely lifts the ball from the green or hole so there is no need to stab at the ball. The powerful magnetic suction also allows the ball to be picked up at an angle and the ball lifter is also designed to clip on and roll off easily so it does not inhibit the putting stroke. Each BAMP pack includes a powerful magnet which screws into the top of a golf club no matter what type or size, a signature coin marker and the BAMP's removable Rubber Cup, which grabsboth the ball and marker. The BAMP is priced at £10 including VAT and delivery and is available at www.northcroftgolf.com or on Amazon at Northcroft Golf@Amazon