Six months to get financially fit for Christmas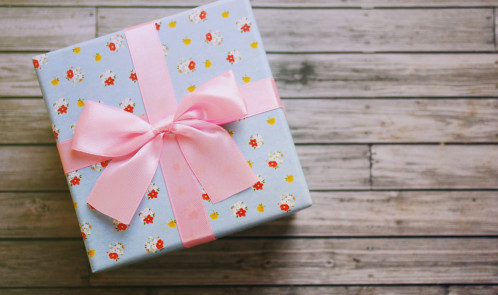 • June 25th marked the six month countdown to Christmas
• Plan ahead financially now to ensure a smoother run up to the big day
With just six months to go until the biggest, and often most expensive, holiday of the year, now is the time to start planning your finances so that you can begin 2017 free from Christmas related money worries.
With summer still ahead of us, many of us will shiver at the thought of planning for tinsel, turkey and gift tags. But thinking about Christmas sooner rather than later could be the difference between a financially red or black January. With this Saturday marking the official six month countdown, planning now will allow you to maximise your savings and reduce last minute stress as Christmas creeps closer.
The good folks at Standard Life Saving's put together these top 6 money tips to help you plan for Christmas:
1. Save £25 a week
The typical family planned to spend £600 on Christmas last year – which is a lot of money. The good news is you have time to make a plan and, if you start putting £25 a week aside now, you'll have reached that total by the time Christmas comes around. Physically putting this money aside can really help, as some people find they spend more unknowingly when it's in their regular bank account. So consider setting up an instant access savings account if you don't already have one.
2. Book your travel in advance
If you're planning on going away or visiting friends or family over the Christmas period, start planning your travel now. Whether you're booking a hotel, train or plane, doing so in advance could really cut your costs. Make sure you shop around for different prices, there's lots of websites and apps which can help you do this. Some will even let you set alerts for when prices go up or down.
3. Wrap up your present budget
You may not know exactly what you're going to buy family and friends this early on, but you can make a plan about how much you can reasonably spend and factor that in to your planning. Once you start shopping keep track of spending against your budget – don't forget that those stocking fillers can really add up and, if you've gone for the Secret Santa option with friends, stick to your £5 limit. If you're planning ahead, it also makes it easier to take advantage of bargain gifts when you see them, as you'll know if they are in budget or not.
4. Make the most of your wish list
With six months to go, you've still got a lot of time to think about what you want for Christmas. Start making a note now of things you fancy now, and instead of treating yourself, hold off until people ask you what you want for Christmas. Why not pop the money you save into your Christmas fund? Not only will you save yourself money now, you'll find yourself with gifts you actually want come Boxing Day.
5. Cook up some savings
Keep affordability front of mind when you start planning the big Christmas food shop. Can you bulk buy ahead of time and fill up your freezer? Does your local butcher or food shop offer a savings scheme to help you spread the cost through the year? Supermarkets may have deals on wine and other alcohol in the summer that you won't get the week before Christmas.
6. Use social to bag a bargain
Log onto Twitter and scan popular phrases and hashtags such as #deal or #offer – you will find many people sharing tips or links to discount vouchers and special offers. The longer ahead you keep an eye out, the more likely the thing you want will be discounted. It's also worth following big brands and retailers as many regularly announce money off deals and discount codes.