Save your sanity this season as well as your pennies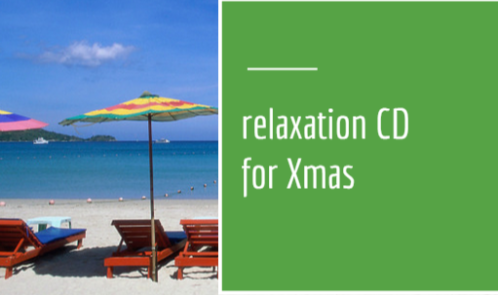 We all know that Christmas can be stressful, but with Alpha Waves you can avoid the hell of the high street and Give The Gift of Peace, for you and your recipient, at a bargain price too.  Shop online in comfort and joy and make sure everyone gets … the right Christmas.
Most of us need more balance and relaxation in our lives, but attending classes can be costly, not to mention difficult to fit into a packed schedule. Untangle Your Mind – Relax Your Body is available online as CD (£10) or Download (£5).  It is not a typical relaxation CD that relaxes the listener for a short time during the session itself.  It is far more exhaustive with longer-lasting results.  This structured three-step, mini relaxation course, teaches you to achieve and maintain a relaxed state, at will, at any time.  It provides you with hands-on control over your own relaxation, whenever and wherever you need it.
The many benefits of relaxation have been well researched and scientifically proven. Relaxation is perhaps the single most important key to health & wellbeing and the best antidote to stress. We all know, that relaxed people make better decisions and that goes for bargain-hunting too.  Save your sanity as well as your pennies – what's not to like?