Mother's day gift ideas for under £15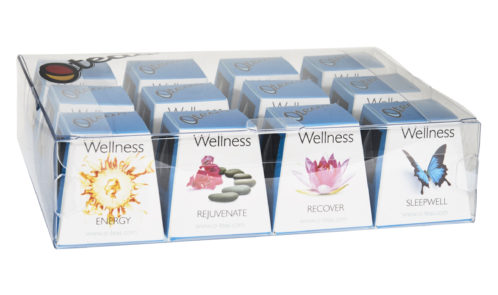 Are you ready for 26 March? It's mother's day and so here is my annual round up of gift ideas. Enjoy and happy mother's day!
For the mother that loves a cuppa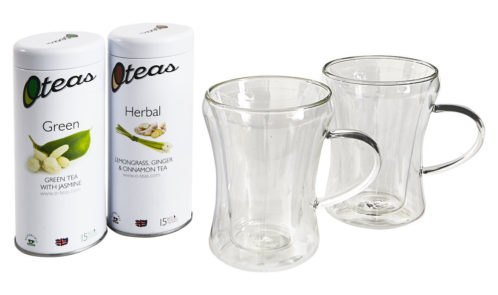 So I am not about to suggest a box of Tetleys, but how about trying out Oteas gift boxes. A speciality tea company that is offering unique and unusual variety of flavours. All teas are expertly blended with high quality ingredients that are sourced from around the globe. Oteas has 400 different blends so there is plenty of fantastic teas to choose from. I thought the pretty packaging made them a perfect gift and they have gift boxes and gift sets to choose from. A 12 tea gift box is £4.95.
The gift boxes come in sets of 12 and 24 and can include a selection of teas to fit your mums taste. They also look great! Their brilliant range of double walled glass teaware also makes the brewing experience all that more exciting and is the ideal gift for those mums that love a brew. My favourite teas were lemongrass and apple and orange flavours.
Gardening accessories for a beautiful space
National Trust Gift Set With Secateurs And Soft Cotton Gloves – £11.99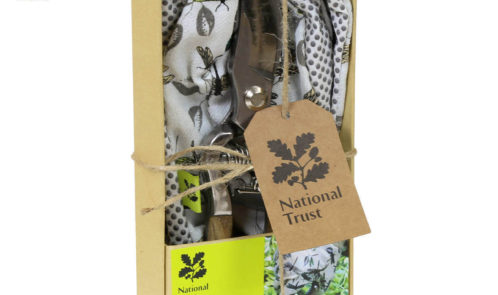 This
National
Trust
gift set includes a stylish box with secateurs and soft cotton
gardening
gloves
. The soft cotton
gardening
gloves
are lightweight, breathable and most importantly, comfortable. The
gloves
also have PVC dots on the palm and fingers which provides exceptional grip without reducing dexterity. Made from the finest quality FSC wood and stainless steel.
Bentley

National

Trust

Gardening

Gloves

– £8.99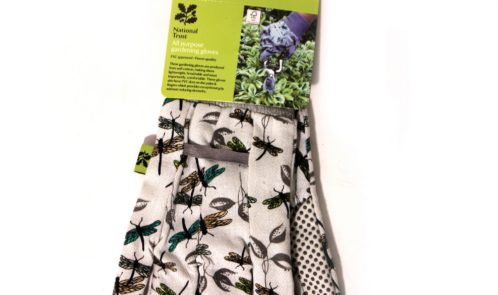 This pair of
gardening
gloves
are produced from soft cotton, this makes them lightweight, breathable and most importantly, comfortable. The
gloves
also have PVC dots on the palm and fingers which provides exceptional grip without reducing dexterity.
I have this pair at home and it's attractive and hard wearing and much nicer than the plain gloves I normally use.
The ultimate makeup bag for beautiful mums

I know that all mums are beautiful, so this should appeal widely. A makeup bag with lots of different compartments at £12.00 from Miatui.com. Beau is the ultimate Make-Up bag, suitable for everyday use and on the go. Does your mum get fed up with digging around their make-up bag for pencils, brushes, sponges and compacts?
Well they need rummage no more, Beau make up bag has been designed with intelligence giving you handy pockets around the inside of your bag to keep all the things you need together and organised. Leaving mum more space and better visibility. Oh and like all Mia Tui bags, it's 100% vegan friendly and cruelty free, using zero animal by-products in manufacture.
Classically designed candle lighters and handwarmers from Zippo
If your mum loves a scented candle, then she should have an elegant candle lighter. Though famous for its iconic windproof lighter, Zippo also has a range of practical, classically-designed accessories that feature the unmatched quality of its lighter range.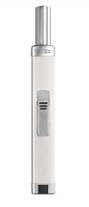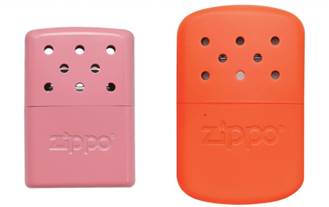 I picked out the candle lighters (£13.75) as a perfect gift to go with the new candle set you may gift her, and she'll remember you every time she lights a candle.
On a more practical note, from the range, I also liked the hand warmers (£20.75 small/£22.90 large) that are the perfect accessory for anyone bravely tackling the outdoors in the cold weather, and come in a range of colours to suit almost anyone. However, they are over £15, but a great idea none the less.
A case of bubbles or just one bottle at great prices – Prosecco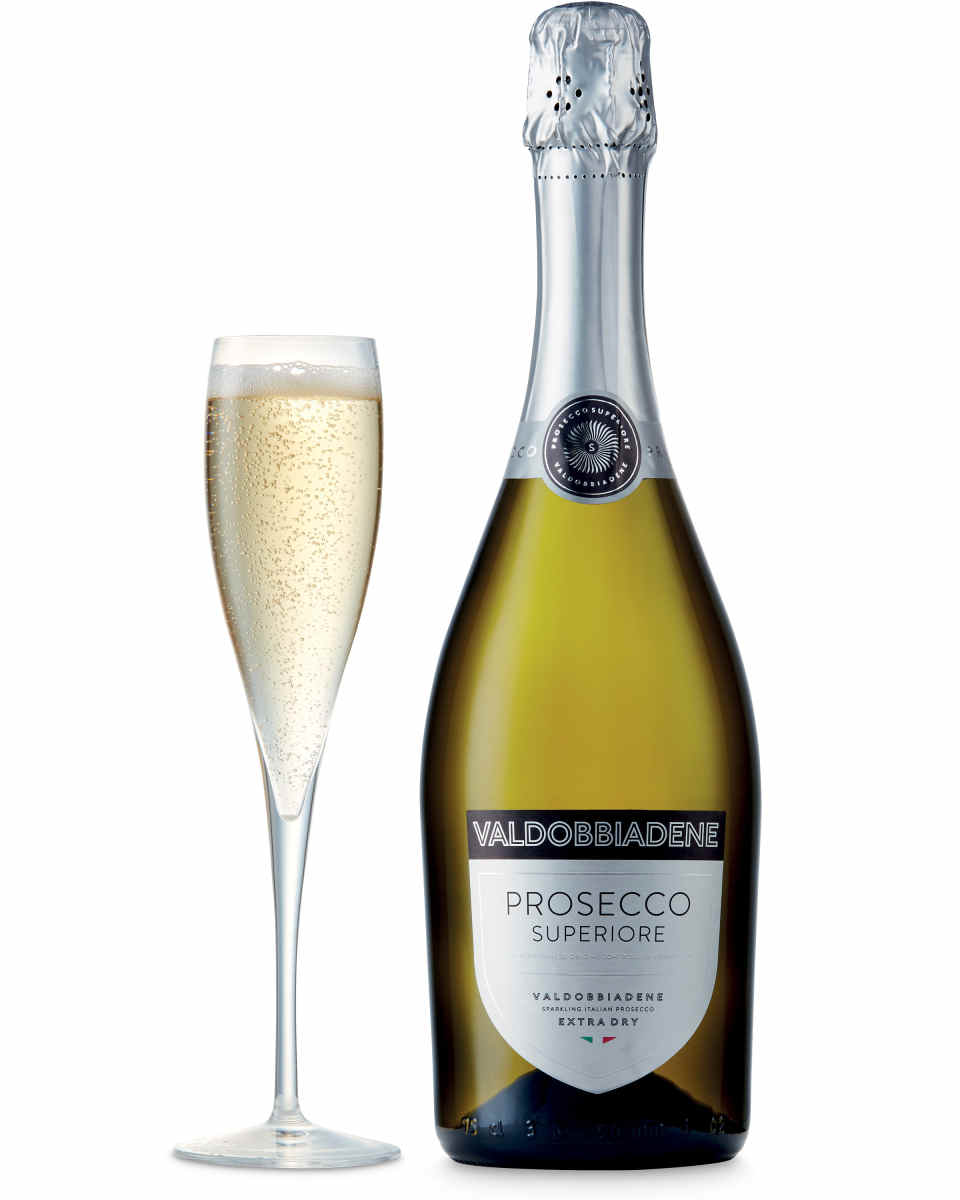 If your mum is like me, she will like a drop of Prosecco. I would recommend the Valdobbiadene Prosecco Superiore from Aldi. In the official blurb it says nice things about it: "Light and refreshing with pleasing bubbles, attractive autumn fruits and delicate floral touches. Good acidity and a light creamy flavour. This is a stylish and gloriously attractive Italian sparkler. " I agree with it all, love the bottle too so your mum will think it's more expensive that £7.49, but the absolute best thing is that you can order it online and it's free delivery – no minimum order value – so get a bottle or even a case over to her and what a gift? See Aldi's range of champagnes and proseccos here: https://www.aldi.co.uk/c/wines/bubbles
If your mum doesn't like bubbles, I would recommend the Exquisite Muscadet Sevre et Maine at £4.99. A light and refreshing white. Good enough to give as a gift or serve to friends on a warm summer evening.
Shiny new hair with Creightons Argan Smooth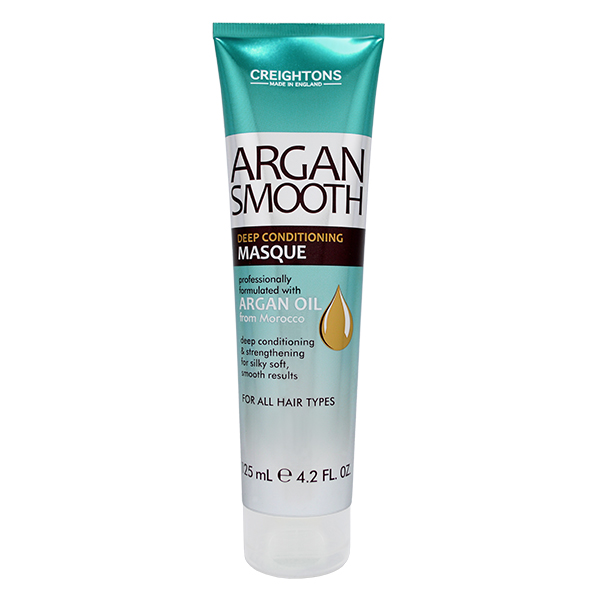 So my hairdresser was trying to sell me a £35 tub of hair masque and I said no thanks, but still I headed to Boots and bought a Charles Worthington one for £16. You know the feeling of smugness when you think you have a bargain. Anyway, forget even that price, you can buy a whole load of hair improving products for Creightons from £1.99. I have been using the hair masque and my hair feels just as nice as with Charles Worthington products and I know that I am getting the benefit of Argan oil. For £2.99 get your mum a 125 ml hair masque or some miracle hair oil. I would actually package up a few of these products for a nice hair treat. You can buy them at Tesco, Asda and Home Bargains stores. For the full range, check out www.beautycreightons.co.uk.
Hanging baskets from Aldi
If you can find them in store and they are often out with the plants, get one for your mum. The price is awesome and the quality is very good. I want to show you and example of one I bought in October/November last year and here it is today in March. All for around £2.75 including the basket.