Bargain mothers day gift ideas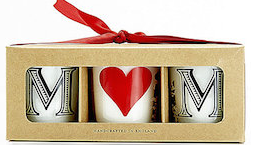 Not long till 6 March which is mother's day this year. I love this day as I get a lie in, breakfast in bed, flowers, chocs and maybe a nice high tea somewhere, or a surprise gift. Here's a round up of gift ideas and they are less than £20 each.
All because the lady loves Milk Tray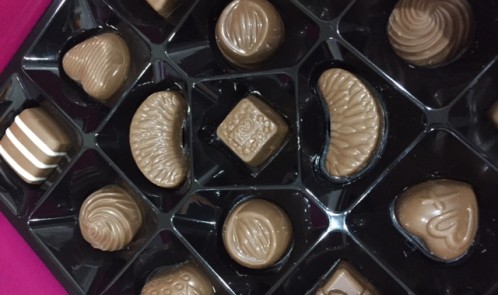 A classic that if you get dad to dress up in black can be delivered by your own Milk Tray Man. I am a massive Cadbury fan, from visiting the factory tour a number of times, to my fix of Dairy Milk, so frankly a box of Milk Tray has to top my list. The iconic box is bursting with tempting flavours, from the old classics of Hazelnut Swirl and Perfect Praline, to future favourites Apple Crunch and Salted Caramel Charm. From the second the much-loved purple box is opened to the last delicious bite, Cadbury Milk Tray is sure to bring a smile to your mum's face this Mother's Day. Whether it's the perfect way to say 'I love you' or just a token of your appreciation on this special day, make Cadbury Milk Tray your go-to gift this Mother's Day. Cadbury Milk Tray is available nationwide in multiple box sizes from 78 g to 530 g, and RRP is from £1 to £12.99.
Gorgeous Zippo candle lighter
 
No longer does mum need to burn her fingers with this nice smart looking lighter. With the established Zippo name, this lighter has a nice safety aspect where you have to hold in a button on the back as well as slide the catch forward on the front, so that lighter can't be accidentally turned on. It's easy to fill and to adjust height of flame. Am sure this will make any candle loving mum happy for many years. But it at Zippo for £13.95.
Argan Oil hair brush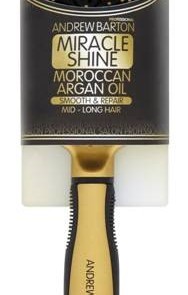 Mums are always busy, so why not give the gift of some extra time in the morning with this Miracle hairbrush! We all have those crazy mornings where all you have time to do is to quickly run a brush through your hair! That's exactly when you have to choose the right brush, that gives you shiny, healthy locks – without any effort! The Andrew Barton Miracle Shine Brush harnesses the powerful properties of Argan Oil to give you gorgeous, super shiny hair! Rich in Vitamin E and Omega Fatty acids, this miracle hair care ingredient revitalises and repairs the hair follicles, improving strength and elasticity. The actual brush pins are infused with pure Argan Oil, enabling a light and even distribution of treatment throughout your hair for long lasting mirror shine! This is the perfect tool to keep at hand when your hair starts looking dry and frizzy, simply brush through your locks and instantly freshen up your look! This little gem is available in ASDA nationwide and asda.com for only £8!
Champneys a Little Something Special Collection

At Champneys, they believe in capturing moments of indulgent bliss. Create your very own moment with our 'A Little Something Special Collection'. Treat your senses to two of their favourite fragrances, Citrus Blush and Summer Dream. The summer scents of citrus lemon, orange and a touch of cardamom contrast with the fresh scents of peach, mango, orange and passion fruit, creating your own perfect spa moment. The collection contains: Citrus Blush Enlivening Daily Scrub 250ml; Citrus Blush Enlivening Shower Cream 350ml; Summer Dream Rewarding Bubble Heaven 500ml; Citrus Blush Enlivening Body Lotion 350ml and Summer Dream Rewarding Candle Perfumes.
Heart Printed Dressing Gown and pink slippers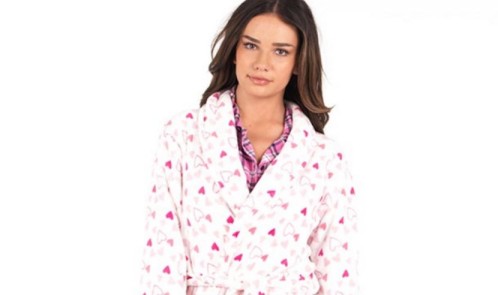 Grab a pretty bargain for your amazing Mum this Mothers Day. This
Board Angels Heart Printed Dressing Gown
is the perfect gift that wont break the budget. The dressing is a gorgeous soft fleece with pockets and waist tie! For £9.99 it is ideal to treat your mum without spending £££!
The Ball® brand Home Preserving Starter Kit
 
The kit includes a preserving rack, jar-lifting tool, bubble-removing tool and 4 x 240ml glass jars with lids and bands plus instructions and recipes for strawberry jam, orange marmalade and basic tomato sauce RRP £19.99. This is a great excuse for mums to get growing their very own produce and reaping the benefits. Unlike traditional methods of preserving which could take hours on end, Ball® has completely simplified the process and created just three easy-to-follow steps that means making strawberry jam from scratch can be done in under one hour! For further information or imagery, do let me know. www.freshpreservinguk.co.uk
A gift card that can be used at loads of shops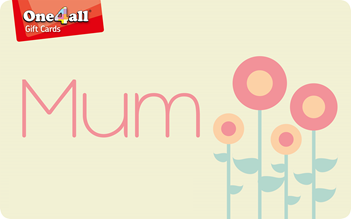 The One4all Gift Card is the perfect solution, as mum can treat herself to something she really wants. One4all Gift Cards can be spent in over 22,000 outlets nationwide, including high-street favourites such as House of Fraser, John Lewis, Debenhams and Boots. She is sure to be spoilt for choice this Mother's Day. Take her on a shopping spree to choose an extra special gift, for instance she can enjoy splurging on stunning pieces of jewellery from Beaverbrooks, H Samuel and Links of London; or book a weekend break to get away from it all with Cities Direct, Thomas Cook and Virgin Holidays. One4all Gift Cards offer a variety of experiences from relaxing spa treatments with retailers such as Spa Seekers and Spa Finder to once in a lifetime, exciting experiences such as flying lessons or skydiving with Virgin Experience Days. One4all, the Post Office gift card is available in an exclusive Mother's Day design and can be purchased either online or at any Post Office nationwide. What's more, the One4all Gift Card can be personalised with a loving message and favourite family photograph making mum's gift extra special this Mother's Day. One4all's personalisation service is available to all those who buy online at www.one4allgiftcard.co.uk. Gift cards can be loaded with anything from £10 to £400 suiting all budgets.
Gorgeous Argan Oil products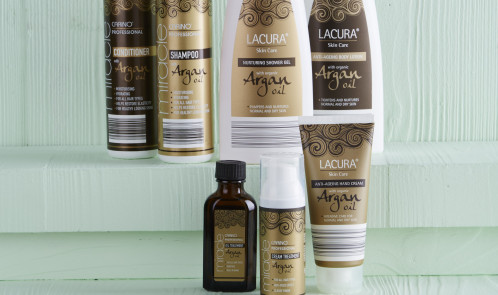 Aldi is embracing the hot Moroccan beauty trend by bringing its organic Lacura Argan hair and skincare range back to the shelves, for a limited time only, from 21st February. They have a massive range, but here are a few of them. Back by popular demand, everyone's favourite products are back, with two exciting new additions to the line-up, including: the Lacura Argan Anti-Ageing Body Lotion (£1.79) and Lacura Argan Nurturing Shower Gel (£1.79). Made from 95% natural Argan oil, the Lacura Anti-Ageing Body Lotion moisturises and firms skin to prevent skin ageing whilst the Lacura Nurturing Shower Gel pampers and nurtures the skin with 61% natural Argan oil contents.
Mills & Boon for some romantic fiction
Treat Mum to some well-deserved 'me-time' with a monthly delivery of books bursting with passion and unrivalled romance. I work with publishers of romantic fiction Mills & Boon who have put together a collections of the best sellers books into subscription offers which would be the perfect present for Mother's Day. Visitwww.millsandboon.co.uk/mothersday With eight different series available, from heart-stopping medical romance and historical passions of the past, to heart-warming tales of true love and seductive stories of danger and desire, discover a world of romance with Mills & Boon. Every pre-paid subscription comes with a free gift for mum, PLUS a treat for you too! There are 4 subscription types and they include: 1. Pay monthly £7.98 50% off first parcel Cancel anytime 2. 3 month pre-paid £40.71 15% off Plus free gift & cancel anytime 3. 6 month pre-paid £76.62 20% off Plus free gift & cancel anytime 4. 12 month pre-paid £143.64 25% off Plus free gift & cancel anytime
Mother's day lunch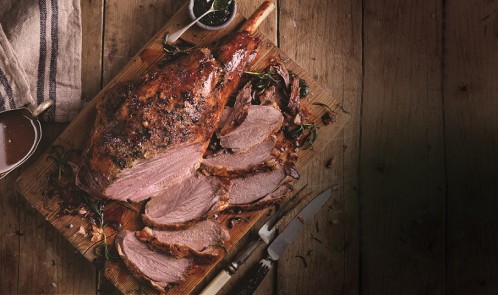 Let your Mum know how much she means to you with beautiful bouquets, luxury chocolates and impressive roasts to celebrate Mother's Day in style. From Thursday 3rd – Sunday 6th March, Iceland is offering a multi-buy deal on special gifts for the special lady in your life. Customers can pick up a box of Thornton's Premium Collection Chocolates (normally £5.00) and a beautiful bouquet of 12 Tulips (normally £4.00) for just £6.00 for both. The perfect Mother's Day gift and a £3.00 saving. What's more, Iceland is lending a helping hand to those wanting to impress mum in the kitchen with a delicious meal. From 17th February, customers can buy two 1.8kg legs of lamb for just £15.00, a £5 saving (normally £10.00 each)! So gift your Mum an impressive roast on Mothering Sunday and pop one in the freezer for another day thanks to the #PowerofFrozen.
A cute little Itty Bitty

How about a cute little Itty Bitty character  from Hallmark UK? Priced at £6 each or 2 for £10 at selected retailers including participating Hallmark shops and selected card shops. Itty Bittys are also available at www.hallmark.co.uk and Amazon.co.uk. Itty Bittys have sold out in the US and Australia and are a huge hit in the UK since their launch last year.
Backyard Cinema's Romea & Juliet
A fairytale, candle-lit church setting and live choir will bring the dark romance of Baz Luhrmann's iconic Romeo & Juliet to life when Backyard Cinema celebrates its 20th anniversary with a series of intimate screenings from 29 March – 9 April. Shakespearian adaptation will return for another run amid its stained glass windows and candle-lit aisles, inspired by the movie's final scenes. You could buy this as a nice gift to tie in with a spring time visit to the capital. The sensational, Some Voices choir will accompany the film, performing live versions from its famous soundtrack, including; Young Hearts, Everybody's Free and Kissing You. It's in London and you can buy tickets here:  
http://backyardcinema.co.uk/tickets/
 £20
 Country Candle Love Mum Gift Set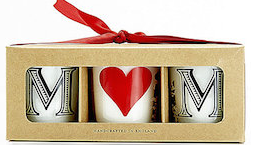 Country Candles Love Mum gift set. This wonderful gift set contains three scented candles that spread a lovely Peruvian Rosewood fragrance around the home. Treat your mum to a special something with this beautifully packaged gift set from Country Candles.(qvcuk.com £14.85)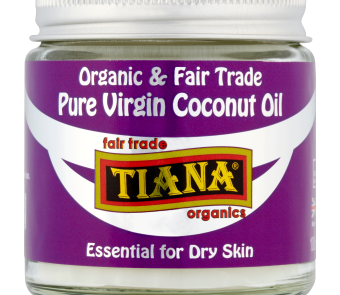 Coconut oil is all the rage. TIANA Pure Virgin Coconut Oil provides outstanding moisturising benefits for the skin. Made with pure cold-pressed oil from freshly harvested organic coconuts with a high Lauric Acid content and superb moisturising properties. Leaves skin supple, clear and silky smooth. Suitable for dry and sensitive skin. 100% Fair Trade. For £7.99 and ultra concentrated, so it lasts for months, you can buy it on Amazon, the TIANA website and in store at Holland and Barrett and other leading health stores
Elizabeth Arden Fifth Ave Eau De Parfum Spray – 75ml for £19.79
Elizabeth Arden Fifth Avenue EDP Spray Women is a contemporary American classic inspired by 5th Avenue, New York. It features notes of lilac, linden blossom, dewy magnolia, mandarin, bergamot, Bulgarian pink violet, ylang-ylang, jasmine, Indian tuberose, peach, carnation, nutmeg, amber, Tibetan musk, sandalwood, iris and vanilla.
Calvin Klein Obsession Eau De Parfum Spray – 30ml for £19.19
Created in 1985, Calvin Klein Obsession EDP for women is a refreshing oriental fragrance. Its fragrant nature explores essences of mandarin bergamot and peach. Blended with notes of lemon jasmine and oak moss Obsession is recommended as an evening fragrance.
Both fragances are available from www.chemistdirect.co.uk.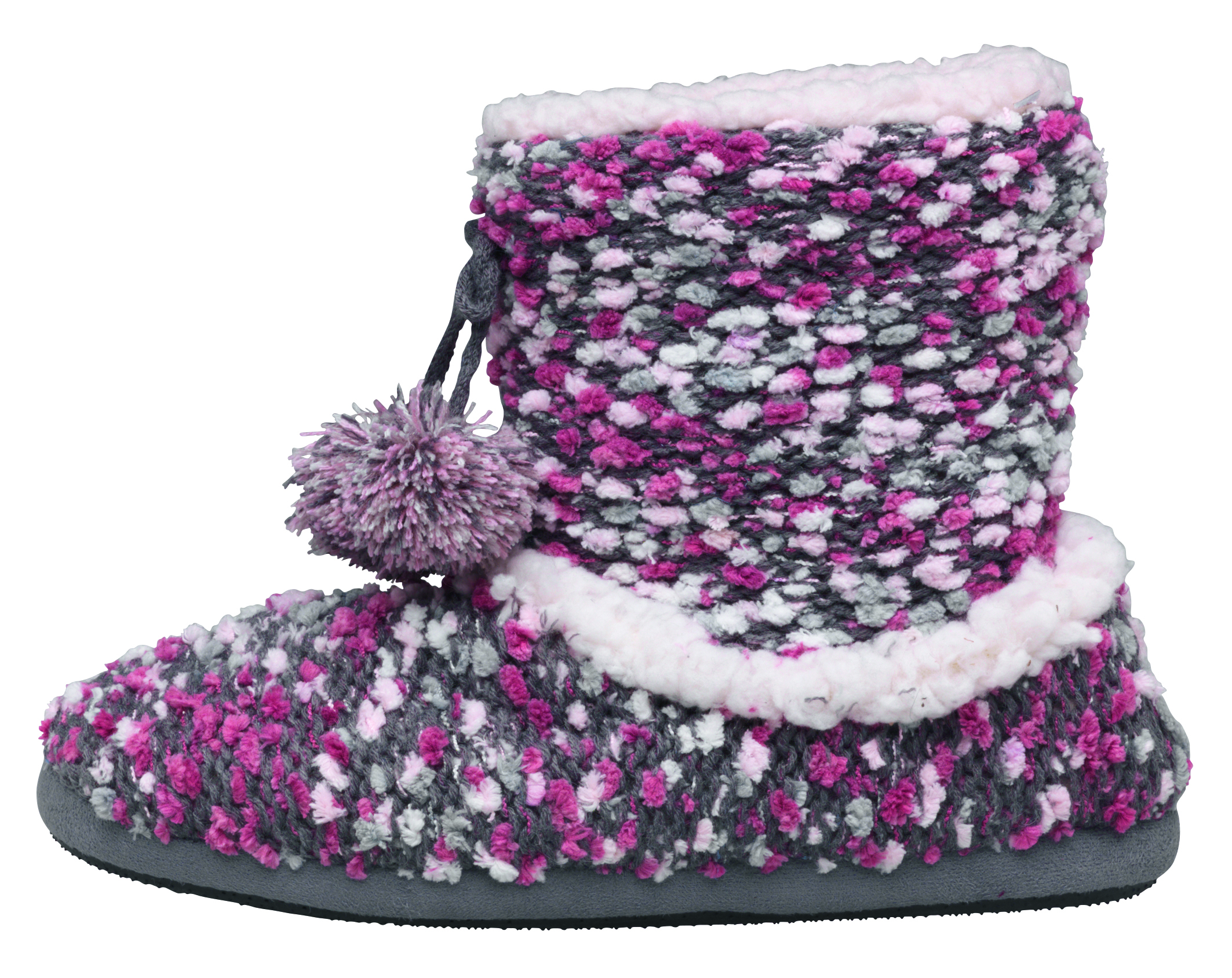 Keep your mums feet snuggly with mothers day with bargain deals on slippers  from MandMDirect.com!
These Charcoal and Pink boots
are perfect for a feminine touch to any loungewear at £4.99.
A clean house for Mother's Day
For just £10 an hour you can hire one of Handy's professional cleaners to visit your mother and take care of all those time consuming chores you know she hates. Lets be honest, the best gift you can give is time. Using Handy is really simple. Just download the app through the App store or Google play, or click here to order a cleaner on demand.  Simply:
Enter the postcode where you want the clean to take place
Get a quote for the recommended clean time
Pick a convenient time for your cleaner to arrive