Christmas gift generator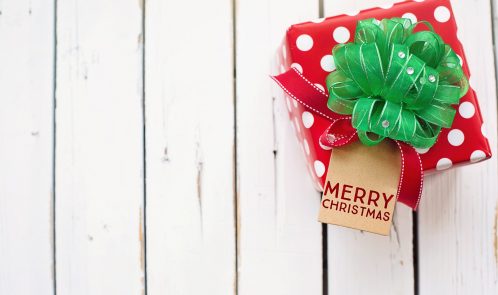 Run out of ideas for Christmas gifts? Well get some inspiration from this random Christmas Gift Generator.
All of the gift ideas are available online (some of the items on the list are affiliate links, but any profit from these will go to charity) and cost under £20 as presents don't have to be expensive to be awesome. For example, Dog Bingo is just £19.95 and I'm not sure how much more fun you could have than this.
Fear not, the gift generator does have some logic behind it and isn't entirely random. For example, if you are shopping for your 85 year old Granny who loves nature, we probably won't be suggesting the 90s pack for Cards Against Humanity. Although if she is into games then we can't guarantee this won't pop up.
You just need to give the age for the person you are shopping for and if they are over 18, also select an interest for them. That is it. Need another idea if the gift suggestion on the screen doesn't make you think 'that's perfect for Uncle Steve'? Choose the option to select another or go back to the main page and pick a different interest area.
Avoid the last minute shopping rush by using the gift generator and you can instead focus the days before Christmas on beating your PB for the amount of mince pies that can be eaten during your annual viewing of Home Alone.