Don't pay for expensive greeting cards – here's the low cost way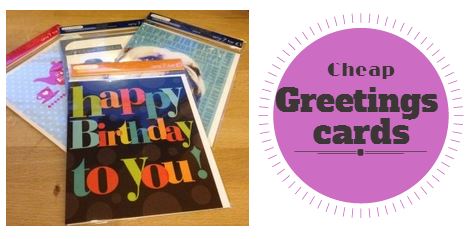 I was travelling to see my friend's new born baby and had forgotten to buy a card, so in the petrol station on the way there, I picked one up, and then tried to put it back when the check out assistant told me it was £3.70.
Wow, what a rip off. Unfortunately I had to buy the card as I didn't have much of a choice. It was nothing special and I'm sure that it's either safely tucked away in a box or already recycled.
I decided not to be caught out again, so heading to my nearest cheap card shop in town and I got myself a couple of baby boy cards and also some standard birthday cards. The deal I liked the best was £1 for seven cards at The Card Factory. These are great for kids birthday parties as they are thrown away fairly soon after the big day. This shop is also great for cheap novelties for teachers and fillers for fathers day. I recently bought a huge having a baby card for £1 and also a cute little rabbit for £2 for the new baby.
I also use Moonpig for personalised cards that I need to send, especially to special people, such as suppliers and clients I know well. I tend to buy bigger bundles, for example, buy £20 worth of credit and get £5 extra free. They have some great designs that you can make your own by uploading images or changing the words. They print and send, so you don't need to leave your desk. Cards are usually just under £3, including postage.
At Christmas, every other year, I also send email cards. Although there are free e-cards, I get a few quotes in for animated cards, with our own personal messages and send those out. www.katiescards.com was the supplier we used last year. An animated card was around $5. The saved money can stay in your pocket or we think it's a nice idea for it to go to a favourite seasonal charity.
If your budget is really tight, I suggest you make your own cards. Some kits from The Works will get you started or what about popping over to A Thrifty Mrs who often does round ups of free printables.