Bargain christmas gift round up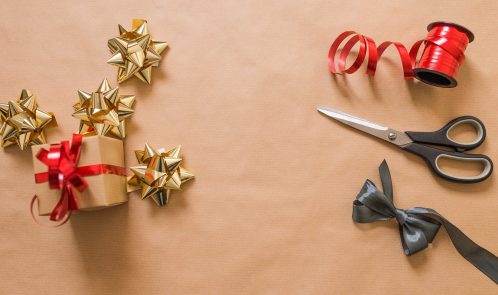 Now is the time to get those presents bought as there are not too many shopping days left Christmas day. Here is a round-up of my favourite bargain Christmas gift ideas – most in at less than £20 each, though a few in at more are very good buys IMHO.
They are in no particular order as I figure that most of us have a few different people to buy for. Remember if you buy online, you'll probably have to pay postage and packaging :-(, but always use a cashback site if you can. If you have any to add, please put them in the comments.
Aldi's Metallic Special Edition Prosecco (£7.49)
This special looking bottle will go down a treat with friends and family this Christmas. For under £10, this luxury and stylish bottle of fizz represents a huge saving for shoppers when compared to other brands – cheers to that!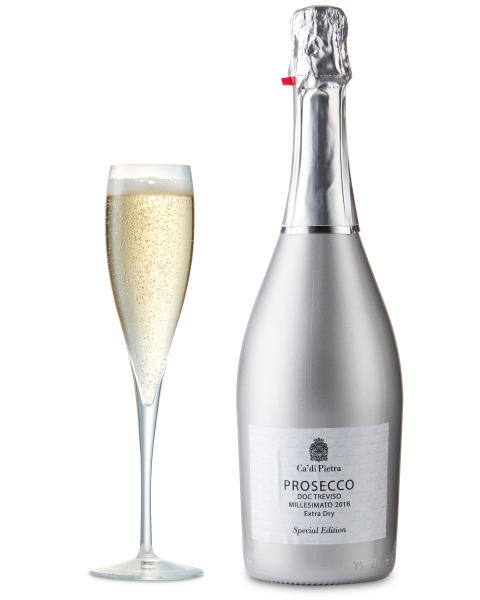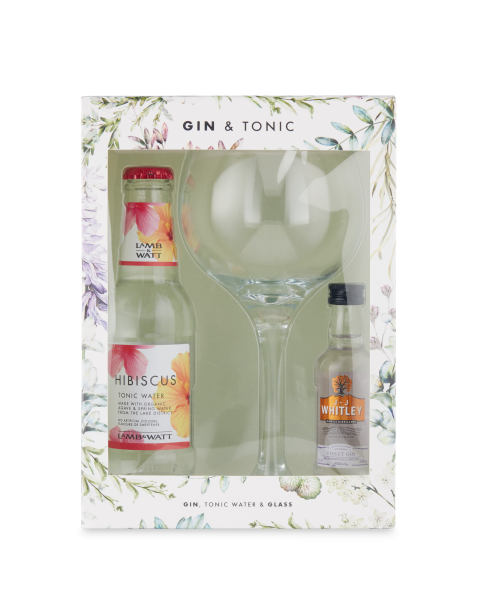 Nextbase Series 2- 122 Dash Cam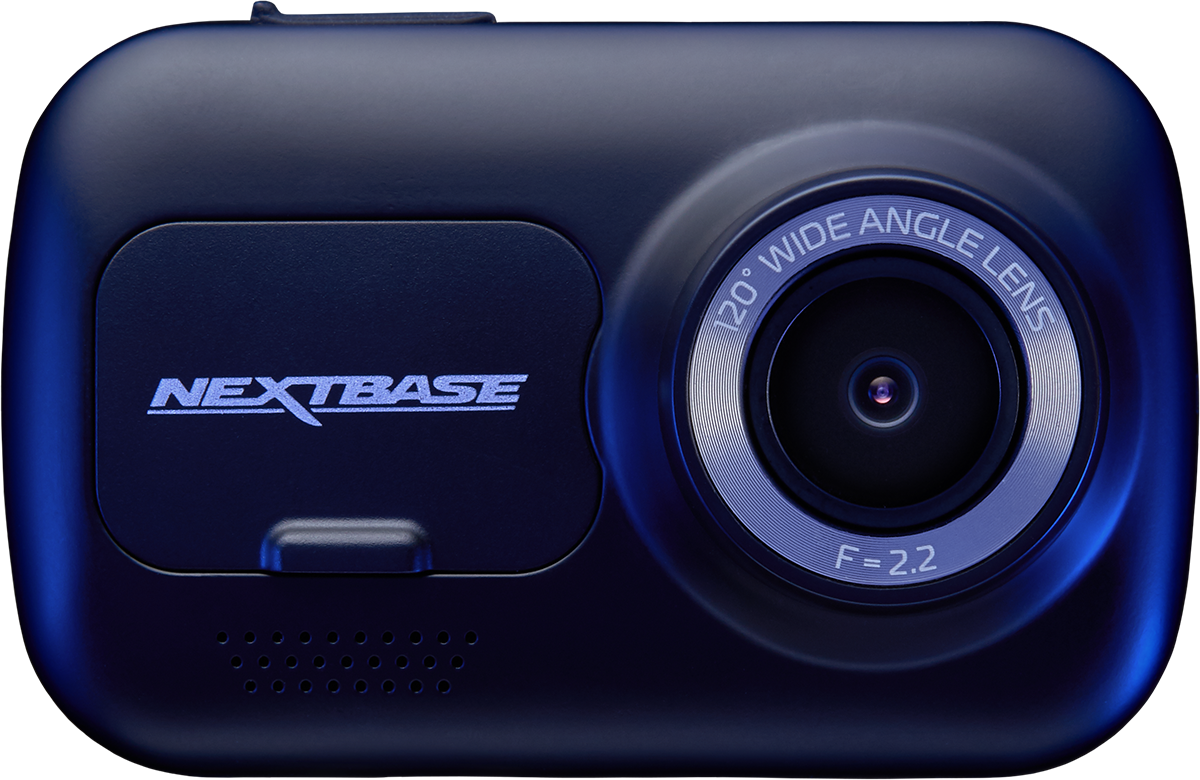 The 122 is the perfect entry-level Dash Cam, with 720p HD recording on a 5 layer glass lens and a 120° viewing angle, making it ideal for the younger or first-time driver. I have a Nextbase dashcam and wouldn't be without it, the video quality is very good. It is a piece of reassurance and proof of responsibility in case anything happens. With free cloud video storage at mynextbase.com, driver's footage is always protected to a secure location. Retails at £49 and comes in a smart box. It's easy to install with the exclusive new Click&Go PRO mount for easy installation and is unobtrusive. You can buy in a number of retailers,  including Argos where you can also check out the really positive reviews. Technical specs include:
Resolution 

720p @ 30fp

Lens 

5 layer f1.6

Screen 

2" LED screen

Viewing Angle 

120°

Intelligent Parking Mode
Polarising Filter
Google Nest Mini (Version 2)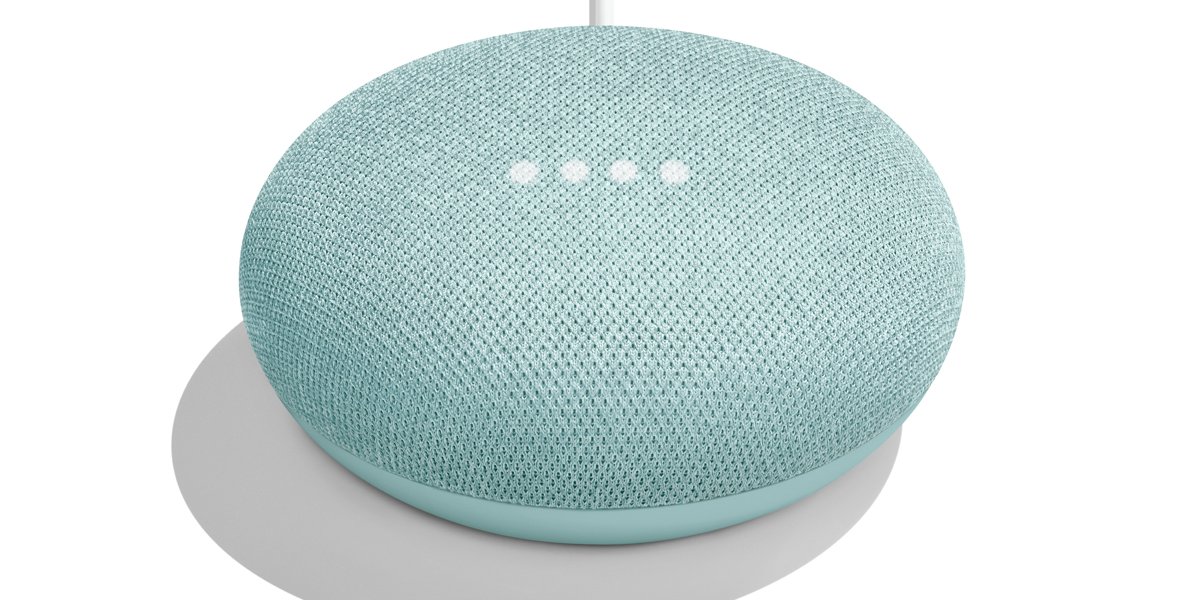 Nothing says Christmas like a festive tune – get in the spirit with the newly revamped Google Nest Mini. The much-loved device now has an even more powerful speaker and can be hung on the wall next to your decorations. Powered by Google Assistant, Nest Mini can answer all your Christmas questions, from snow forecasts, to how long it will take to get to the Boxing Day sales. Available in four colours with its covering made from 100% recycled plastic bottles, the device only costs £49, so you don't need to blow the budget. Available online in Charcoal, Chalk, Coral, and Sky.
Everyday leggings
Love Leggings everyday leggings are a perfect gift, for anyone from teens, mums to even slightly older ladies who still want to look stylish. For kids, these leggings come in 17 awesome colours which will make your kids the coolest ones on the playground.
Oh and they have a Plus Size collection and are launching Tall and Petite this month too.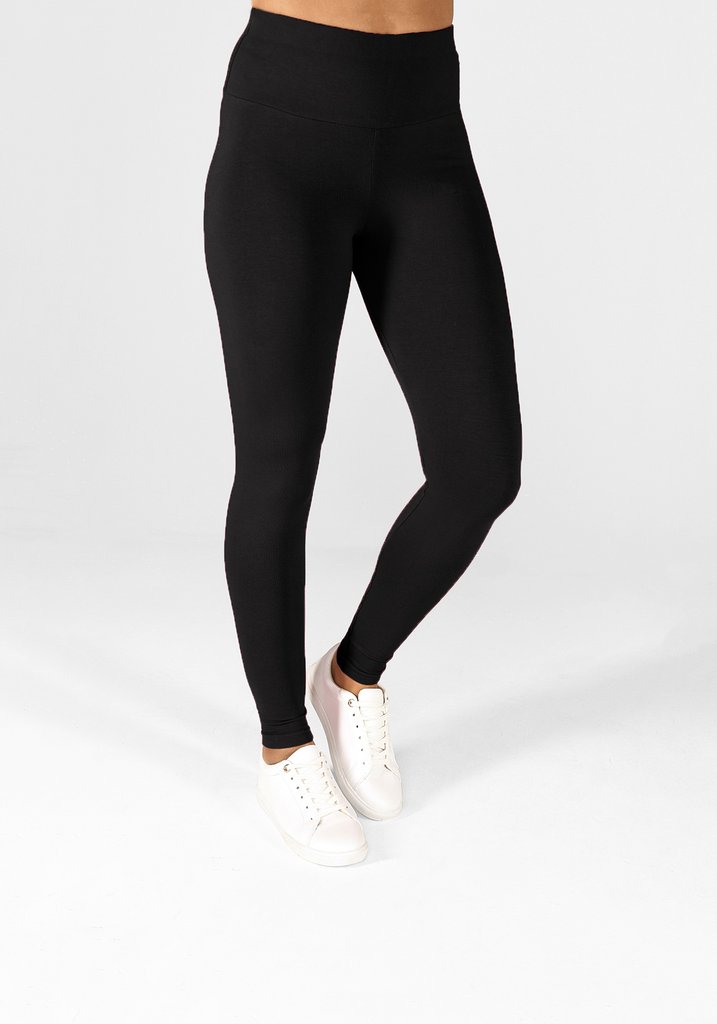 What makes these leggings different to any others? Well, their customers really do think they are the most comfortable, non-see-through and stylish leggings out there. Take a look at our Trustpilot reviews, and you'll see that over 1,000 customers think their products are great, with 95% of customers scoring them 4/5 stars: https://www.trustpilot.com/review/loveleggings.com
Mini Xmas Tree (£29.99)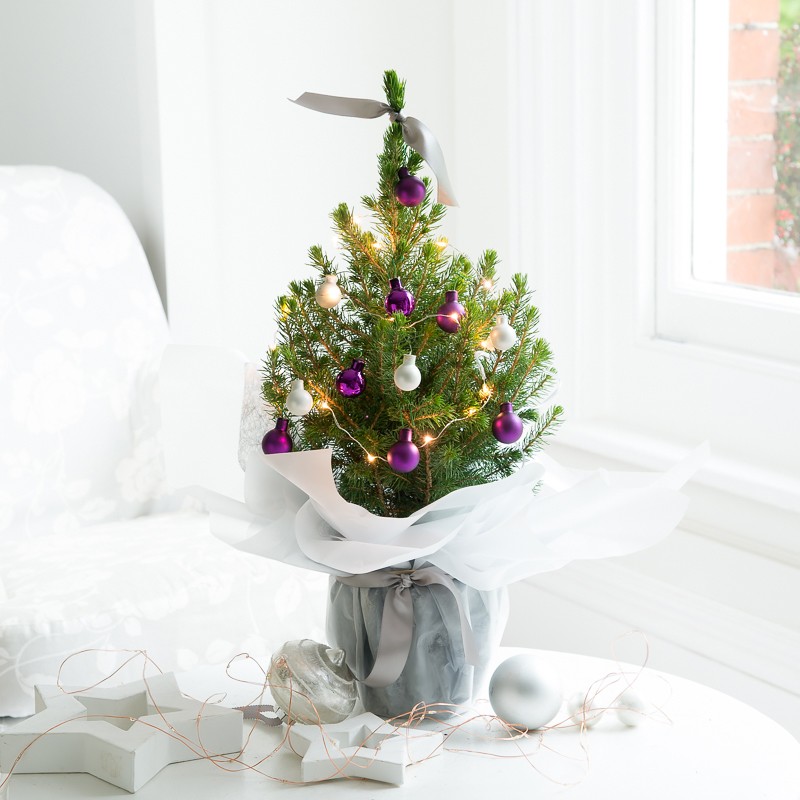 A mini Christmas tree that comes with light and decoration. It's a living potted tree and once used for Christmas can be put in the Garden or Roof Terrace ready for next year. It's a really good sustainable way of having a Christmas tree.
www.blossominggifts.com 
Beverly Hills – Formula Perfect White/Gold Toothpaste – 125ml (£
4.92)
Escape Room: The Game from Goliath Games and Vivid Toy Group
The ultimate test of teamwork, code-breaking and ingenuity Escape Room: The Game from Goliath Games and Vivid Toy Group is packed with everything you need to challenge friends and family to work together against the clock.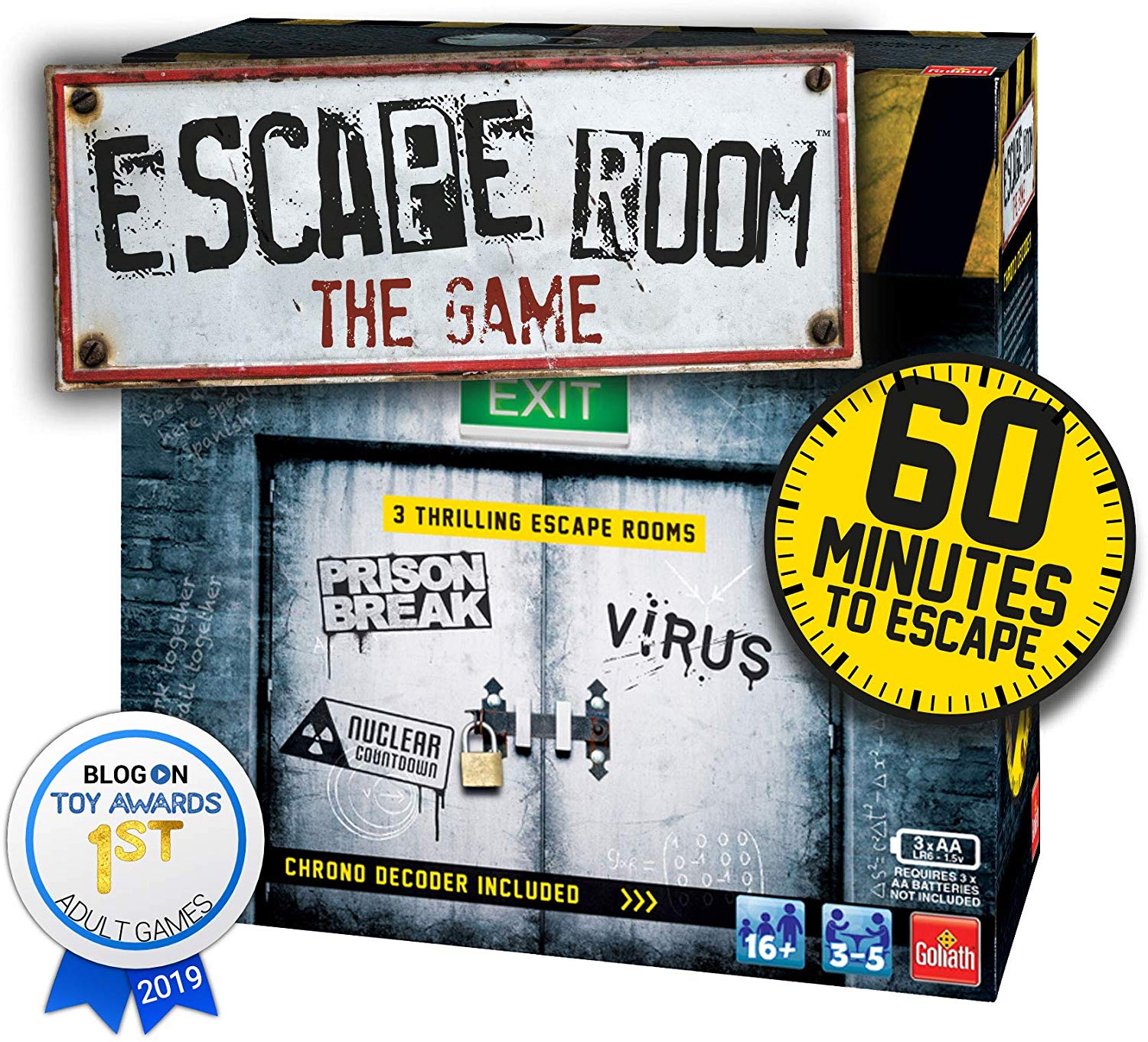 Building on the Escape Room craze sweeping the UK, Escape Room: The Game incorporates all elements you'd find within an Escape Room environment but can be played in the comfort of your own home! With three different action-packed adventures offering varying levels of difficulty – Prison Break, Virus and Nuclear Countdown – you and your team are masters of your own fate! With only 60 minutes counting down on the Chrono Decoder, time is against you to rush to solve all the riddles and puzzles, find the hidden clues and obtain the keys to escape.
Available now for groups of 3-5 players aged 16+, Escape Room: The Game (RRP £29.99) is a fast-paced, fun-packed face-off for those who love a challenge and are ready to put their wits and friendships to the ultimate test. Available now from all good toy retailers and online.  For more information visit www.vividtoysandgames.co.uk
Sleek MakeUP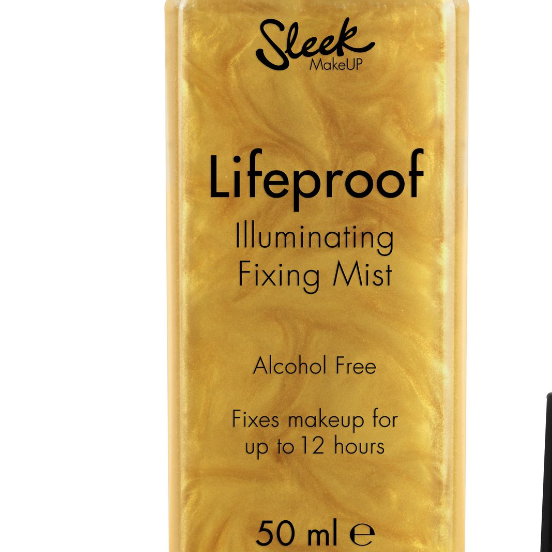 Sleek MakeUP is renowned for having an affordable, yet high-quality range. One of the newest launches is essential for the party season – a fixing mist to keep your makeup in place all night long. Sleek's Illuminating Fixing Mist is £6.99 from Boots, and at the mo, it's buy one, get one half price.
HARIBO Hamper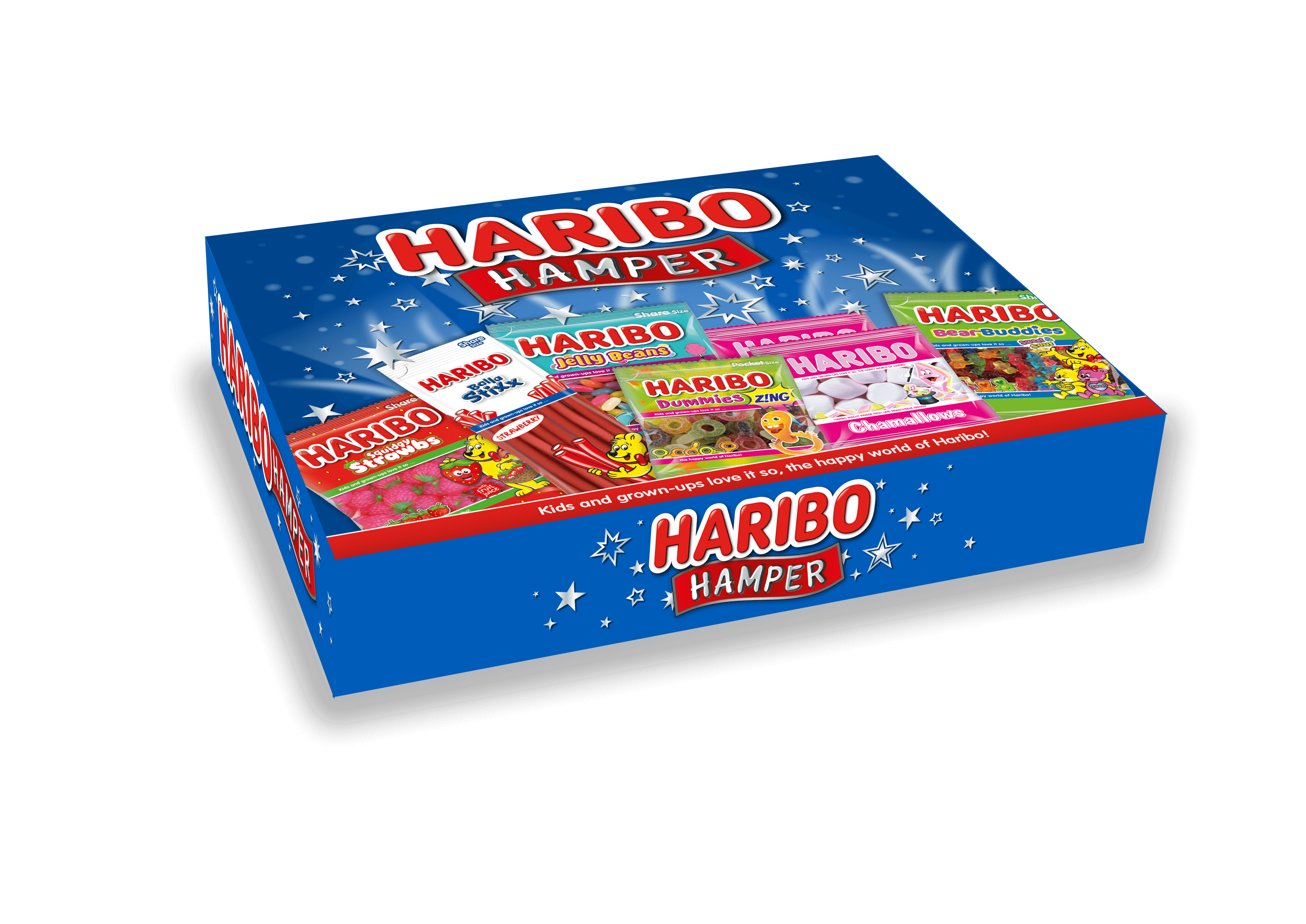 Featuring a merry mix of sweet treats, the huge HARIBO Hamper makes the perfect present to unwrap on Christmas morning. Bursting with choice, this sweet gift includes something to suit all tastes with sweet and sour Bear Buddies, Squidgy Strawbs, Jelly Beans, Balla Stixx, Chamallows and delicious Dummies Z!NG. It's great value and the RRP: £5, find it in most good supermarkets.
G02 inhaler sticks 

£

3.99
Perfect for a stocking, a little inhaler stick packed for of essential oils to help you get to sleep, have an energy boost, or stay focused or calm.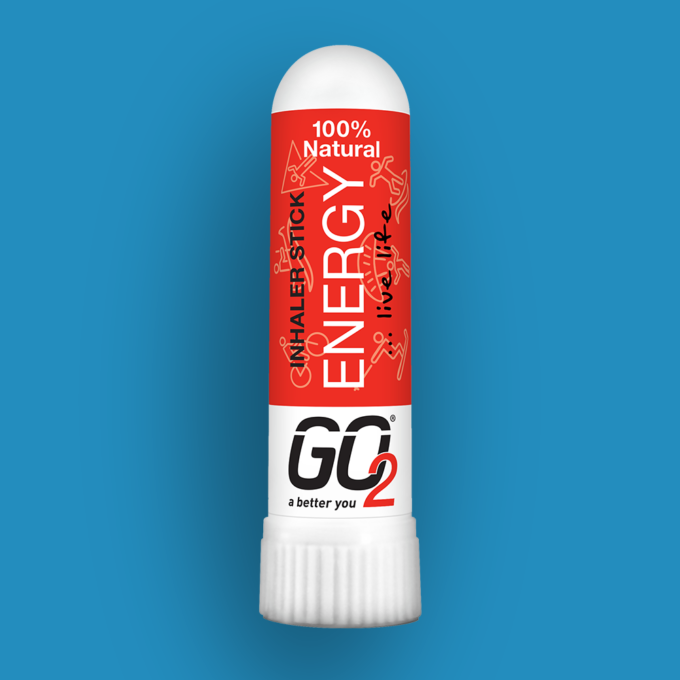 The BLENDS …
EUCALYPTUS – Uplifting and promotes clear breathing
PEPPERMINT – Stimulating and aids focus
LEMONGRASS – Helps combat feelings of fatigue
Mini Nutella jar gift pack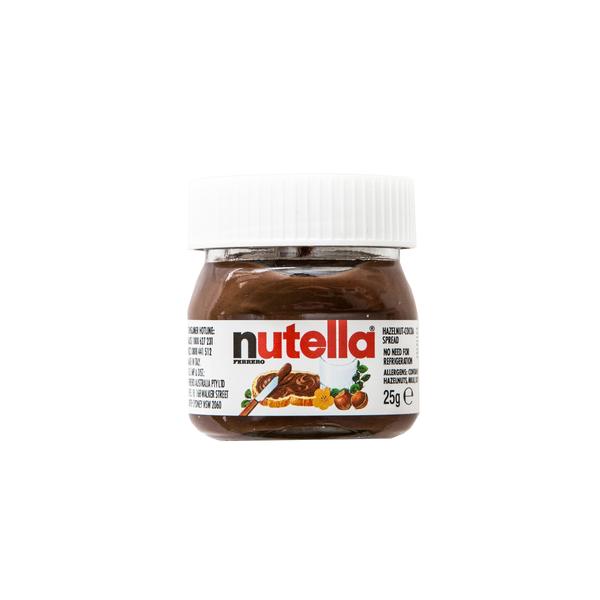 Looking for a special stocking filler or a secret santa gift? Look no further as Nutella has launched a fabulously festive trio gift pack of mini Nutella jars – just in time for the holidays.
Complete with festive gift packaging, the portion-friendly jars are the ideal size for Christmas stockings up and down the country.  The mini Nutella jar gift pack is available for a limited time only in Asda, Sainsbury's, Tesco and Debenhams nationwide (RRP £3.20).
Golfamore for discounted access to golf courses

Golfamore is for discounted access to golf courses. Give the gift of golf with the newly launched Golfamore. Just for this Christmas, Golfamore is offering a 50% discount on their service, from £49 to £24. Golfamore gives you discounted access to over 1000 greens across Europe making it a perfect gift for an avid golfer, or even someone looking to start their golfing adventure.
Miracle Drops from John Frieda make a great stocking filler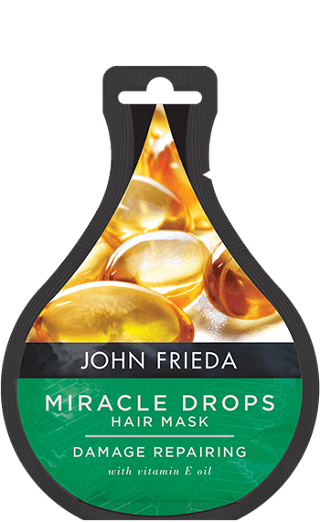 Tailored to your specific hair type and need, each John Frieda Miracle Drops Hair Mask variant contains cationic ingredients that are attracted to the hair fibre, so that the formulation deeply penetrates the hair strand to deliver an instant, transformational benefit.
Damage Repairing Miracle Drops Hair Mask – contains a unique Bond Care Enriched Blend developed to restore dull, damaged hair to its former glory – infused with vitamin E, it harnesses its reparative power to mend the damaged surfaces of the hair fibre to reveal a stronger, shinier look and feel.
Frizz Smoothing Miracle Drops Hair Mask – with nourishing avocado oil, it is formulated with a uniquely conditioning Resurfacing + Align Blend that realigns the hair fibres to reduce frizz, transforming unruly hair into a smooth, in-control style after just one use.
Blonde Brightening Miracle Drops Hair Mask – formulated especially for dull, faded blonde hair that needs a brightening boost, this contains John Frieda's proprietary Hi-Def Shine Blend with grapeseed oil to increase surface reflection, adding shine to lightened blonde hair.
Available for £2.49 from Superdrug and Boots.
The Folio Society 2020 Diary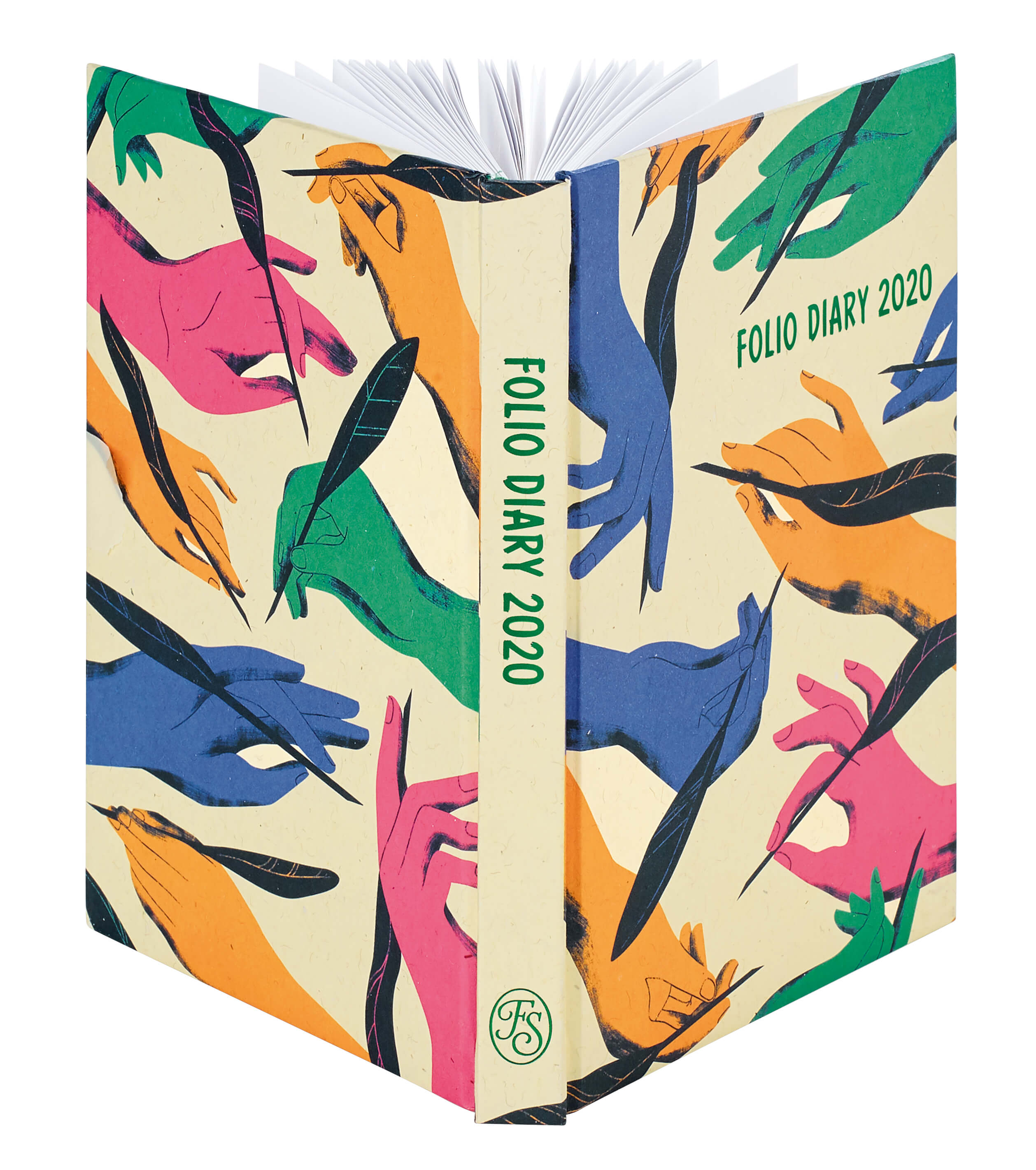 For the person who loves a physical diary and art, The Folio Society's 2020 Diary is the perfect gift. Filled with illustrations from previous editions of their illustrated books, this diary is a great stocking filler for the organised person, or the person that needs to get organised.  It features a full illustration at the beginning of each month and ¼ page illustrations on the week at a glance pages.  Find it for £15.95 at The Folio Society.
Premium Glass Straws
VASO's range of premium glass straws offers consumers a reusable, sustainable and recyclable product that delivers a 100% pure taste as they are free from plastics, toxins, mineral oils and BPA. The straws are also easy to clean, simply washed in the sink and rinsed under the tap or alternatively placed in the dishwasher. Further details are available on their web site: https://glassstraw.co.uk.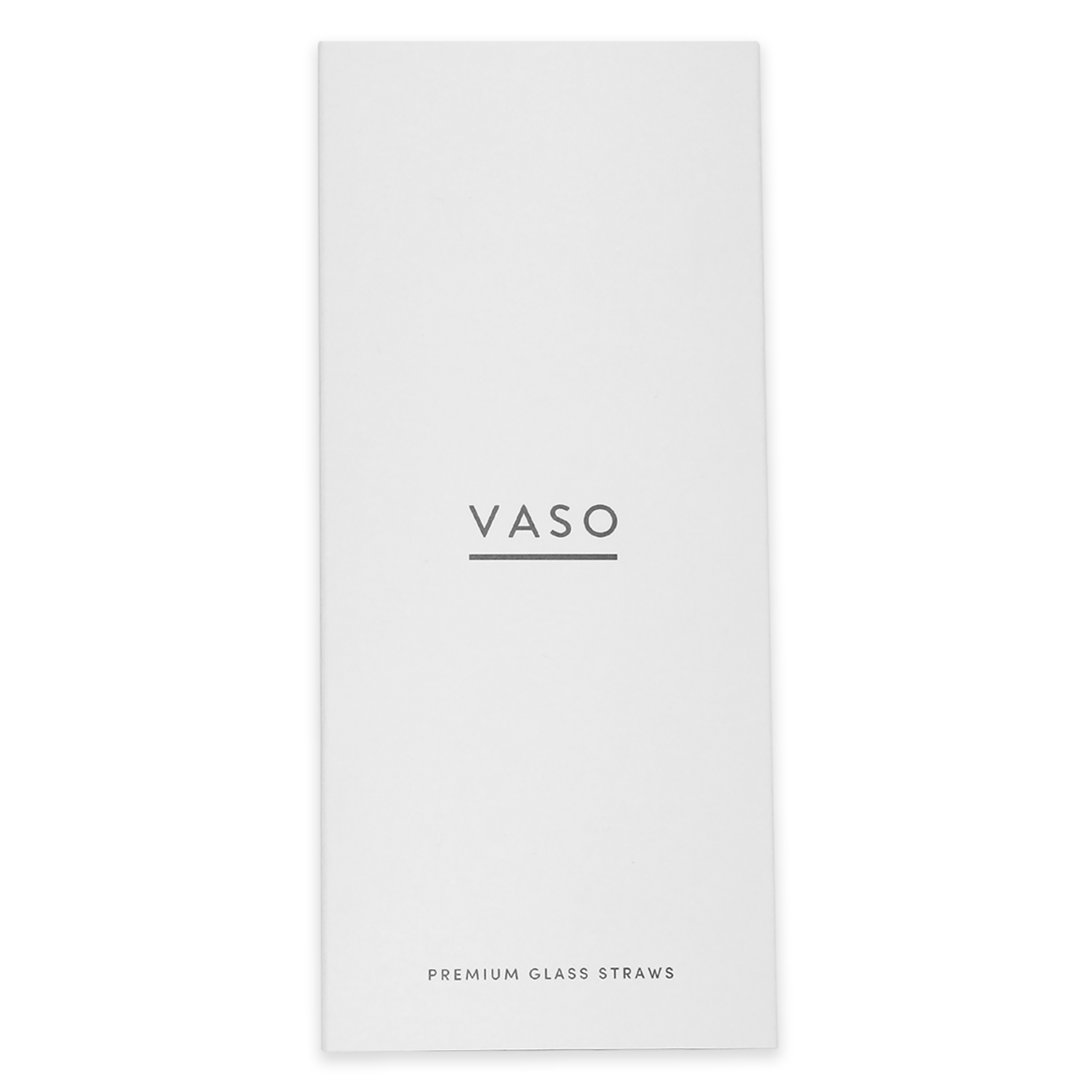 A retail pack of 4 straws have launched at the price £11.99 per pack, with 3 lengths available: 15cm, 20cm, 23cm and mixed packs of these lengths. Travel cases will also be available from November.
Thera-Pearl Eye Mask from Feel Good Contacts. It costs £7.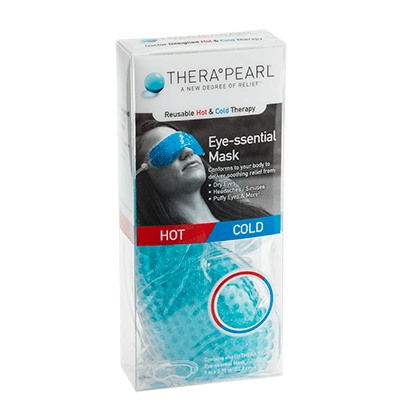 Thera-Pearl Eye Mas
k offers a therapeutic spa-like treatment for a variety of eye conditions, from the comfort of your own home. Developed by eye care professional Bausch & Lamb, the eye-ssential mask is perfect for treating dry eye, blepharitis, sinus headaches, irritation and relieve puffy eyes to help you get that perfect Christmas party look.
It's suitable cold or hot, you can choose the type of treatment you're after. Designed with Pearl Technology, the small pearls can retain heat or remain cool for long periods of time. This versatile product is suited to those with even the most sensitive eyes.
For use, simply chill in the freezer for 2 hours to rejuvenate tired eyes or minimise the sting of a brow wax. Alternatively, Thera-Pearl Eye Mask can be used as a hot compress. Pop into the microwave for 15 seconds to relieve dry eyes, or to simply clear your nasal passages and airways.
Twirlywoos Gift Pack 
£

9.49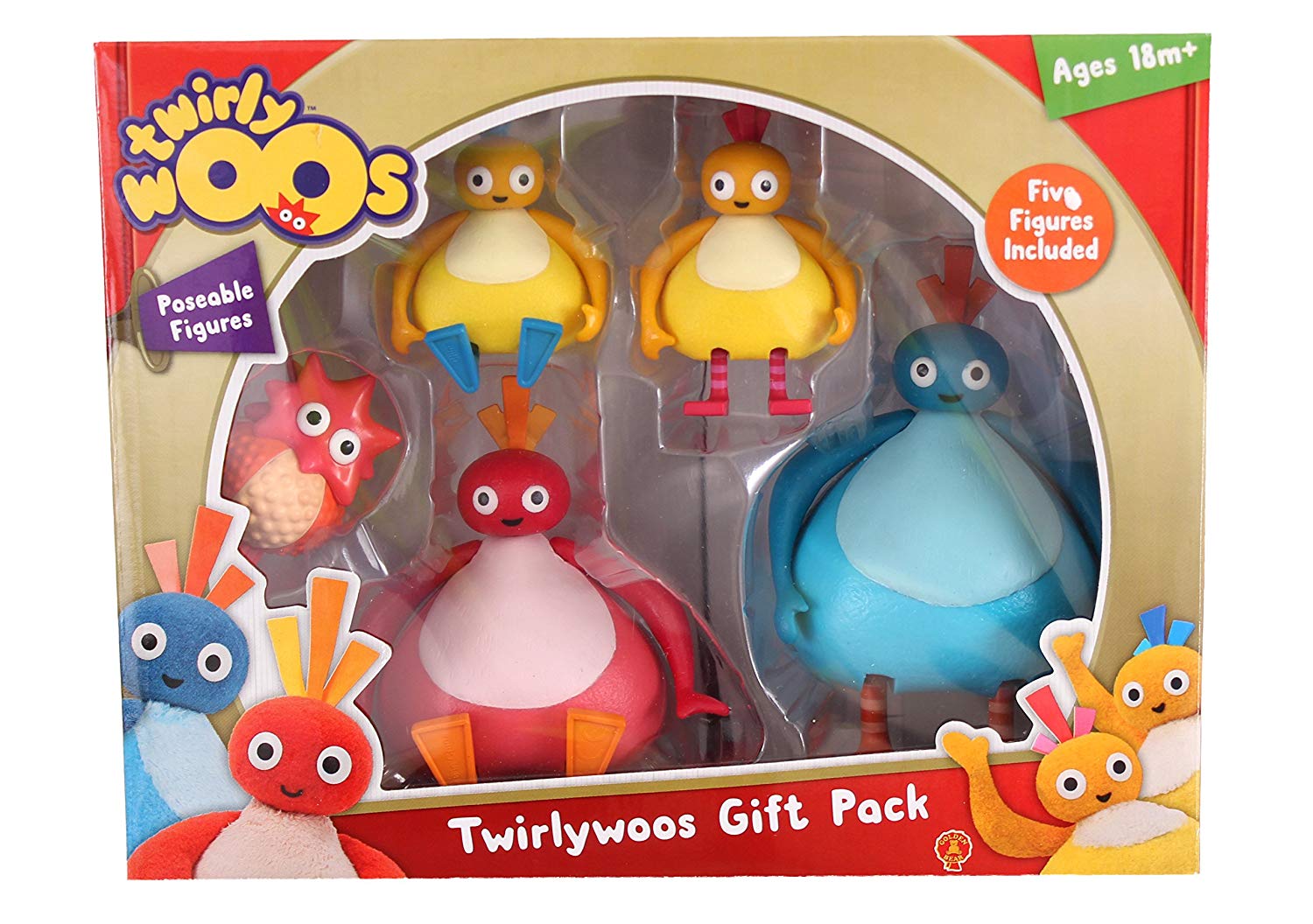 Suitable for ages 18 months +, this new range of quality toys from Golden Bear is designed to engage pre-schoolers, encouraging them to think for themselves, gain confidence in their own perceptions of the world and reinforce their understanding as they grow and develop.
This is a complete set of the most popular characters, 5 in all: Great BigHoo and Toodloo, Chickedy and Chick, and Peekaboo. All have articulated arms and legs and rotating head. Perfectly sized for little hands to grasp, the toys help develop fine motor skills and encourage imagination through pretend play. Buy here: 
https://www.smartoys.co.uk/product/twirlywoos-gift-pack/
Rapid White Blue Light Tooth Whitening System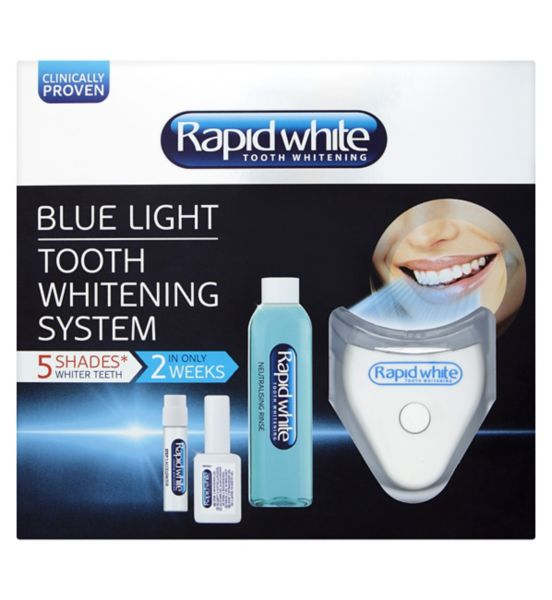 Clinically proven to whiten teeth up to 5 shades in just 2 weeks, using light-activated gel technology, inspired by the whitening treatments available in dental surgeries. The 3-step kit includes an Accelerator, Whitening Gel and Blue Light Activator as well as a Neutralising Mouth Wash. Inspired by dentists' whitening treatments, the set has 5 easy steps:
Brush teeth
Apply accelerator to teeth
Brush whitening gel onto teeth
Hold blue light to teeth for 4 minutes
Finish with neutralising mouth wash
RRP £20 – available to purchase at all Boots Stores and online here: https://www.boots.com/
BRISK Beard Oil 30ml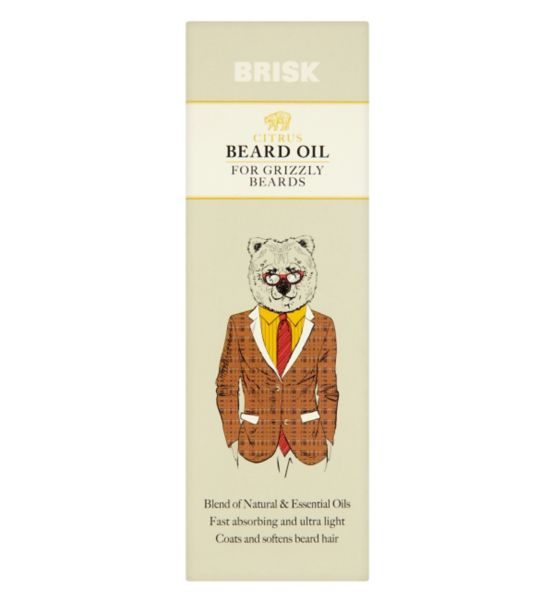 Formulated with 100% natural oils and rich in Vitamin E, BRISK Beard Oils help hydrate the beard and skin, keeping it feeling soft and helping to reduce any itchiness. Combining natural almond, avocado, argan and jojoba oils, the fast absorbing, nourishing formulations keep beards fresh and groomed all day. BRISK Beard Oils are available in refreshing Cedarwood and zesty Citrus. RRP £6.99 – available at all Boots stores and online here: https://www.briskgrooming.co.uk/