£40 free electric nail polisher – thanks to gift voucher from Zeek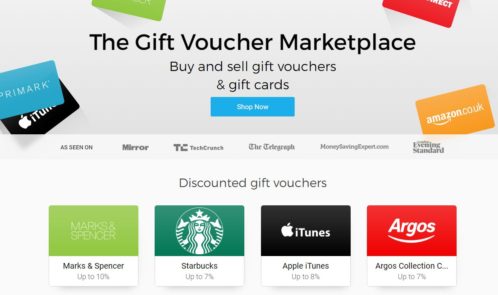 So I got a £50 credit for Zeek – a market place for selling or buying gift vouchers – and today I spent it on one of my favourite stores, and the best thing ever happened. Marks and Spencer is running a promo where if you spend over £25 on beauty products, you get a  free electric nail polisher, worth £40.
So a lesson learned here, is always try to get something for nothing especially if you have a gift voucher. Sometimes, you'll be so happy to have a gift voucher and will just spend that money as it's been given to you for a birthday, anniversary or Christmas. You may not consider augmenting that gift by looking for extra deals to make your voucher go further.
On this occasion, my shopping list was small – some perfume – I have heard that Mark's Black Amber Eau de Parfum 40ml is a really good value dupe perfume if you like Channel Coco Mademoiselle, so I purchased that; some Ultrasun to prevent skin damage, the nail polisher (for free), and some lingerie….well if you have a gift voucher you should spend it on nice things, shouldn't you? The total came to over £96, but my gift voucher was worth £50, and because I spent over £25 on beauty, I got the £40 nail polisher for free!

Buying the gift voucher was simple, basically I used my credit and paid a £1 transaction fee via PayPal – you would just pay via PayPal if you don't have a credit voucher – I got it as I am UK money blogger community member. I bought a £50 Marks and Spencer gift voucher for £48. I searched through the gift vouchers offered for my favourite brands and then via the value of the discount, for example BuildaBear has up to 16% off! You then buy the voucher and are given a code and expiry date.
So does £1 feel like a great saving? It was one of the lower savings as Marks must be popular, but it's is just one example, there are better deals to be had, and if you buy lots of gift vouchers as gifts, it will soon mount up. I also treat Zeek as a way to get money off places that may not offer cashback, as every penny mounts up.
My final bill for my Marks shopping, including a three for two deal and the great nail polisher was:

Also, Zeek's perfect to keep in mind for Christmas. After all, there will be plenty of gift vouchers given in the festive period that nobody wants, and just get dusty in a corner, so sell them on Zeek.
Another nice feature of the Zeek is that you can choose to share a special link and discount code with friends, qualifying you both for a £5 credit when you make your first purchase.
If you'd like to share my code and get a free £5 to buy and sell your own vouchers, download the app and enter the code 2AEPJ7RC, and we both get a fiver.