Smart wireless bathroom scales from Beets Blu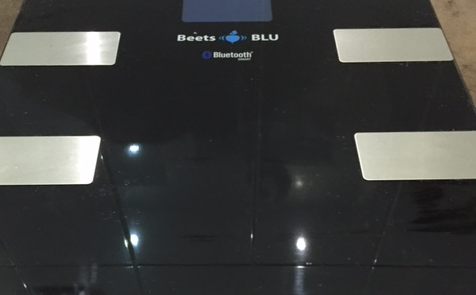 For years I've had some quite swanky John Lewis scales that tell you all sorts of useful info like weight, fat ratio, BMI, but frankly I only focused on the weight.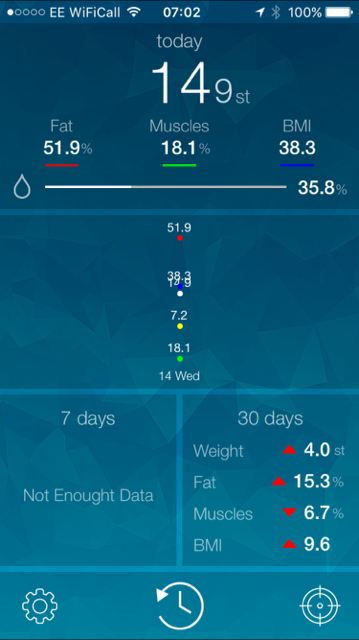 After I tried the Beets Blu key finder, I have now discovered the Beets Blu new wireless Smart Scale.
Now these scales are sleek and a little bit fancy dare I say. They provide all the info that my John Lewis scales provide, BUT you can link them to your phone and track your progress (or lack of it!).
The Smart Scale measures and tracks your weight, body fat percentage, water level and muscle mass using Bluetooth technology to upload the results to your phone. We (three adults) all love it, and have started to track our progress. It's amazing, and simple – you use your QR code reader or just search for the app in the Apple app store or Android equivalent.
Once you stand on the scales, after a few seconds you can see the data on your smart phone and it is stored on your phone so that you can track progress. You simple go in the following week or the next time you want to check the vitals and you will get information on what has gone up or down.
The scales really do motivate you. You can see the statistics change and there is far more info than just your weight. I say ditch your normal bathroom scales for these. They're designed beautifully, are a must for smart phone owners and give you the important measurements to help you track your progress. They are £44 and I got them from Amazon.