How do smart thermostats save you money?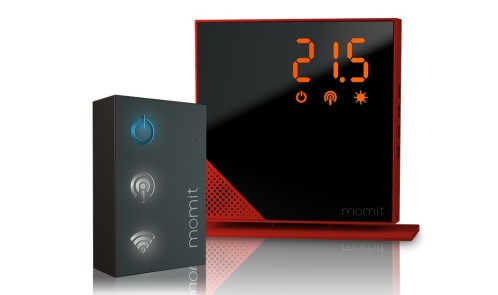 You are no doubt turning up your thermostat as the cold snap has well and truly kicked in. Wouldn't it be great if you had an intelligent thermostat that could control temperature for you, works with an app that allows you to set a monthly energy budget, and looks good too?
There are a range of new clever thermostats, from Google's Nest, to German company's tado, Netatmo and more. But I think I found a thermostat that offers the same functionality, but isn't as expensive as the rivals, since it's at least £50 cheaper!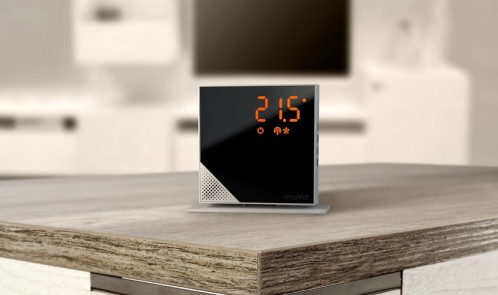 Spanish energy company momit has some affordable and stylish thermostats for energy conscious consumers who want an intelligent device to control household temperature and save money.
Let's look at their flagship product – the momit Home Thermostat has an attractive display which provides thermal information about your home. The learning thermostat detects when people are at home, learns from your habits and estimates consumption. momit Home Thermostat can control both your boiler and underfloor heating.
How does it save you money?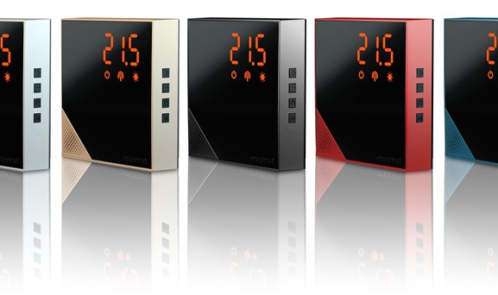 Knowing when the heating goes on and taking the weather and outside temperature into consideration, momit Home Thermostat is able to estimate energy costs in the current month and set limits for the upcoming month.
Through the momit Home Thermostat App's My Budget function, consumers can optimise temperature in order to reduce costs without sacrificing comfort. The unique app function allows users to set a heating budget and limits, saving money on energy bills.
For new users, the momit Home Thermostat Starter Kit seems ideal which includes two main devices: one thermostat and one gateway (internet bridge plugged to your router that gives internet access to the thermostat).
Features summary for momit Home Thermostat
Saves up 30% of heating costs and Co2 emissions
Presence and lighting sensors
Wi-Fi enabled
Geo-localisation feature – works out when you are near
Works 24/7 to make sure the house is just as heated as it needs to be
The kit measures temperature and humidity
Controls heating directly on the device or via an app
Is compatible with iOS, Android, BlackBerry and Windows devices
Available in five colours – Pure Black, Steel Silver, Luxury Gold, Red Dahlia and Summer Blue.
The momit Home Thermostat starter kit costs £99.00 from www.momit.com, delivery 3 – 5 working days. If you want to move the thermostat from room to room, a £29 momit extension kit can make your thermostat portable. That's a great price as starter kits from other suppliers cost more…Nest retails around £199, tado £149 and Netatmo £149.
Installation
The momit Home Thermostat can be installed by simply in less than 30 minutes: https://www.youtube.com/watch?v=QSNjB-cYxYY&index=6&list=PLygUtS2Akj8uqa5-sKOe1pNwSLNjUxfpC