Fitbit on offer at Tesco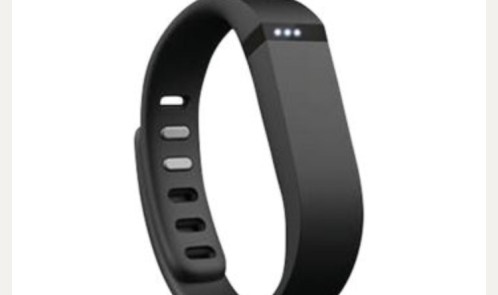 I have one of these Fitbits and use it to track my fitness. It was a gift and it cost over £70 so I had to share this fantastic offer from Tesco for a Fitbit Flex Wireless Activity and Sleep tracking wristband for £55. This is part of the Tesco's Big Bank Holiday which ends on Tuesday.
I use a special app that is linked to the Fitbit and can see how many steps I have taken, distance travelled, how well I sleep and more.
I aim to do 10,000 steps per day and can see my progress. It has a light bar which shows four lights when I am at my target and it buzzes when I have reached my target – yay. The Fitbit is waterproof so I wear it when swimming and also in the shower.
It's compatible with Apple iPhone, iPad, iPod touch and Samsung Galaxy devices that feature Bluetooth 4.0 connectivity, the Fitbit also comes with a wireless sync dongle that plugs into the USB port of your PC or Mac.
I can easily view and analyse the data about my fitness using the free mobile apps for iPhone and Android with real time progress charts, graphs and tools.
Remember that you can also collect Clubcard points when buying from Tesco!