De-clutter your old tech in January to make £100s and save space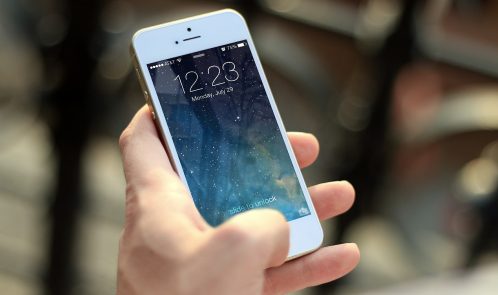 The New Year is the perfect time to de-clutter. Sorting out and recycling your old tech is a great start and a good way to get organised for 2019. It seems an average family may have up to £800 of old, unwanted tech sitting around at home just waiting to be recycled.
Independent mobile phone recycling comparison site, www.compareandrecycle.co.uk, is urging people to de-clutter in January and clear out their old unwanted tech for a fresh start to the New Year. It reveals that the old tech lying around your home could be worth up to £800 if you recycle it plus you'll be helping the planet by reducing your digital waste.
Selling your old tech can really help offset some of the Christmas excess and give your bank balance a much-needed boost – I am doing it and have sold a camera, so headphones and plan on getting rid of more. If you're not sure what tech should go, the rule of thumb is: if you've not used it for over a year, should you really keep it? Just a small selection of old tech can go a long way in lining your wallet and by recycling you're doing your bit to help the planet too."
Gadgets like tablets, cameras, and phones serve us for a good few years, but when we're done with our old tech it is often left just scattered around at home. Most likely, your unwanted tech items will be left forgotten in drawers or boxed up in the loft, wasting away and it's time to put them to better use.
To get people started on their New Year clear out and give a helping hand, here's a list of the most likely unwanted tech gadgets people might have at home.
Tech gadgets to recycle
Below is the list of what your tech could be worth and why you should recycle!
| | | |
| --- | --- | --- |
| Item | Up to price | Why recycle it? |
| Go Pro (depending on a model) | £72 | Phones these days record in 1080p and have water and shock resistance. |
| Canon Ixus 120 IS | £60 | Gone are the days where we need a compact digital camera, our phones have better image quality these days. |
| Apple iPad Mini 16GB Wi-Fi + 4G | £56.70 | The mini is less than 2 inches bigger than the + or Max phone varieties out there |
| Samsung Galaxy Tab S 10.5 Wi-Fi | £66 | Weighing in at 464 grams, the galaxy tab can be heavy on the wrist but light in the drawer. |
| Kindle Fire HDX 8.9 32GB | £30 | The Kindle has limited apps but great with a Prime membership. |
| Sony Playstation 3 Super Slim 500GB | £10 | More and more of the old games get added to the PS Store on the PS4. |
| Apple Watch Series 2 42mm | £80 | Apple watches are getting better every release, time to trade in the old one! |
| Samsung Gear S3 Smartwatch | £80 | Rebranded to "Galaxy" Smartwatch, expect less support for these older iterations. |
| Apple iPhone 7 32GB working condition | £253.18 | The number one recycled phone for 2018. We expect there's still more out there waiting to be upgraded. |
| Samsung Galaxy S7 Edge 32 GB working condition | £158.56 | Don't leave an upgraded phone sitting in your drawer for "emergency" there's plenty cash there waiting for when you trade it in. |
| Total: | £866.44 | |
You can boost your total cash earned from recycled items by adding a few CDs, DVDs and games, Sat Navs or unwanted jewellery you have. To get the most cash for your tech, make sure it is in the best possible condition. These are the tips for you to go through before you send your old tech to the recycler – https://www.compareandrecycle.co.uk/blog/common-mistakes-when-recycling-mobile-phones/