Riding gear at Aldi – special buy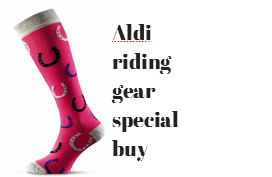 Now I must admit that I do buy Aldi's ski gear, so was interested to see that they have a new equestrian range for 2014.
I am sad that Aldi do a "once it's gone it's gone" policy, but I also like the excitement of thinking what treasure will I find in store this week. Rather like when Tchibo had stores in the UK, I loved those guys too.
Unfortunately, I know that you may read this post after July 2014, the range is in shops from 24 July, so where possible I have listed other places to buy great value riding gear online in case you miss the great deal at Aldi.
I must admit while looking around, I can see that Aldi offers seriously good value and it was too hard to find retailers to beat the store. With this in mind, I have decided to name myself a "FanALDI" as even if they don't get everything right….they get a heck of a lot right.
Remember, if you miss this year, riding gear will come around probably next year too.
Ladies' Cable Knit Sweater, £12.99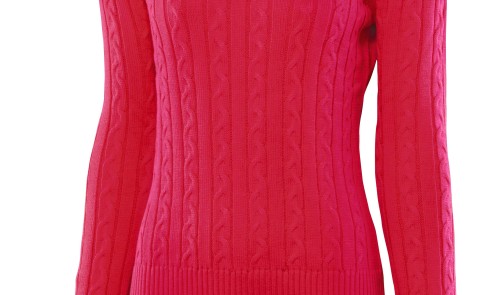 Ride in style in this great value, sophisticated cable knit v-neck sweater, available in stylish pink or classic cream. Ladies Riding Polo Shirt, Stretch Top Cable Knit Sweater are all available in sizes Small – Large.
Alternative: Asda has some nice cable knits.
Ladies' Riding Jodhpurs, £12.99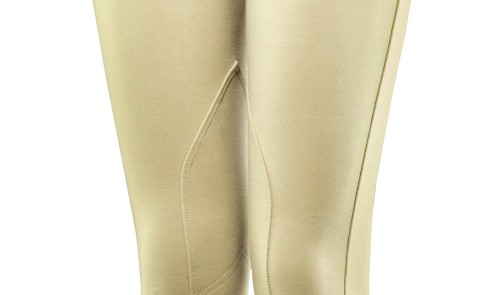 These hardwearing jodhpurs are available in cream or blue and pink and feature a double layer at the knee for extra durability, plus an elastic waistband for extra comfort. Featuring a handy zipped coin pocket, you can keep your valuables safe when you and your horse break into a gallop. Available in 26 – 32″ waist. Alternative: jodhpurs at Rideaway 
Ladies' Riding Polo Shirt, £8.99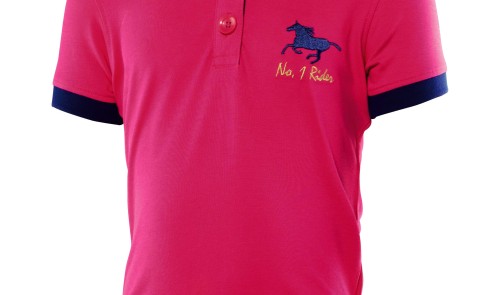 Look the part and feel comfortable in the saddle with this stylish riding polo shirt, featuring side vents and embroidered detail. Available in a variety of colours, it's perfect for everyday wear. Alternative: you could try Decathlon for riding gear.
Ladies' Lightweight Technical Gilet, £9.99
Layer up without bulking out in this lightweight riding gilet. Featuring reflective print on the back collar, you're sure to be spotted by cars and pedestrians during evening rides. Alternative: Sports Direct also has a good value equestrian range.
Ladies' Stretch Riding Top, £8.99
Perfect for keeping warm but also staying cool on long rides, this stretch riding top features a zip neck with mesh panels and comes in hot pink or cool aqua.  Alternative: Equestrian.com clearance is worth a look.
Children's Riding Polo Shirt, £4.99, Children's Riding Jodhpurs, £7.99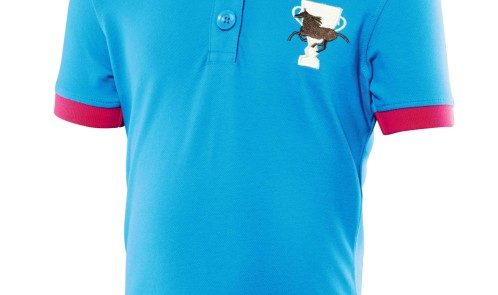 Kit out the kids in excellent quality gear before they get in the saddle with these cotton-rich riding polo shirts and riding jodhpurs. Available in a choice of colours and suitable for ages 5 – 12, they'll look and feel great.
Alternative: you could try MandMDirect or TKMaxx for designer polo shirts or Tesco for plain polo shirts.
Yard Boots, £12.99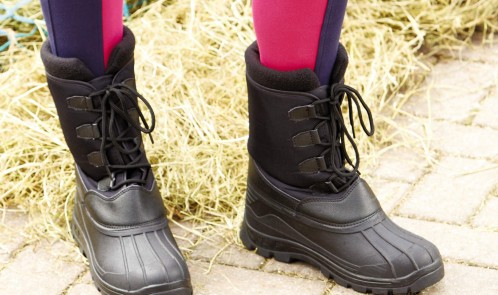 Great for all year round wear, these comfortable, warm and durable yard boots feature a lace-up front and have removable and washable insoles. Available in sizes 4 – 7.
Alternative: Fasttack Direct for boots.
Alternative: Mountain Horse Sovereign Boots for someone who has a bit more money, these boots are lush.
Ladies' Riding Socks – 2 pack, £4.99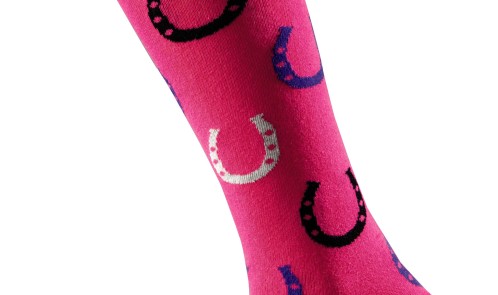 Keep your feet and lower legs warm and cosy with these knee high cotton-rich riding socks, available in a choice of five fun designs and from sizes 4 – 8.
Alternative: Active Instinct for socks.