New mobile app saves Christmas shoppers on the high street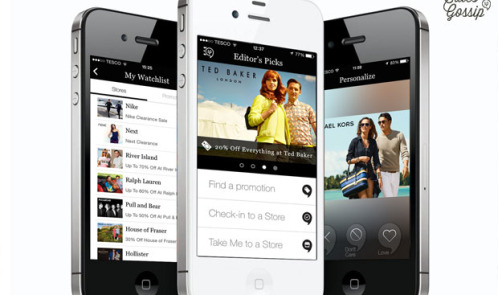 For shoppers who love the high street, SalesGossip's new mobile app could save them money on leading high street brands this Christmas. The company is the first online and mobile service to aggregate all the fashion and beauty promotions online and on the high street. And they've just recently launched their mobile app so that users can get all this info while they're on the go.
With information on discounts of upto 90%, free gifts with minimum spends, or timed discounts when users check-in to a store, the SalesGossip Mobile App is the shopper's secret weapon to maximising their Christmas shopping budgets. Shoppers can also find out who stocks the product category they're looking for, and get directions to the store.  Here are some of the things you can do with the app:
Find promotions by brand: Type in a brand you like, they'll tell you if there's a promotion on. If there isn't, the SalesGossip app will suggest another retailer carrying that brand, or other promotions from different brands they think you'll like. You can also add those brands to your watchlist so you'll get alerted for their next promotions.
Check-in for exclusive promotions: Hit the check-in button when you're in-store to get exclusive promotions. It could be a 10% discount, a free personal stylist session, a free coffee in a department store café, or a timed exclusive promotion for double loyalty points.
Play fashion-tinder: Just like the original, the SalesGossip Mobile App lets you swipe to see more of what you like and less of what you don't. The brands and promotions you see in future will be tailored to your preferences.
Find sales by location and get directions: Tell the app where you are, et voila, a list of promotions appear alongside the distance you are from each of them. Once you've found the sale you're looking for, the app will give you directions straight to it either by foot or by car. It will even estimate how long it will take you to get there.
Search by product category: Know what you need but not a clue where to get it from? Use the filter to find promotions by product category and price range – for example 'women shoes' + 'high street' or 'men suits' + 'luxury'. A great tool for buying presents.