Mrs Bargain visits Primark Oxford Street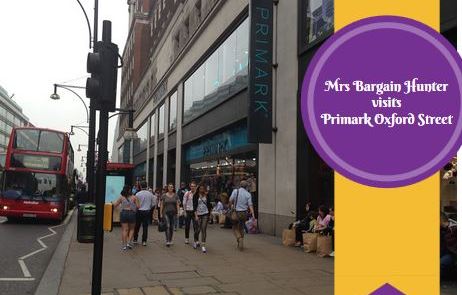 The store is huge and basically has everything you need to update your wardrobe, and the bargain prices mean that you can fill bags and bags with clothes and accessories without  breaking the £100 barrier. Of course if you have someone else to carry your bags…maybe you could…
So this mega store has fashion for the whole family; accessories; homeware; footwear; beauty products and confectionery.
I couldn't take pictures of everything but their "designer-look" shoes (everything is Primark's own brands) were £22, winter coats at £25, dresses at £10, pants at £1.50, trousers at £8, the list goes on.
The store was packed but there was still room to move around, not like the cramped one in Birmingham City centre.
I have tried to take pics with price tags showing, but if you don't live in London, get yourself a cheap train or bus ticket down and get to Oxford Street and stock up.
Enjoy my pictures.