How to find out about designer sample sales?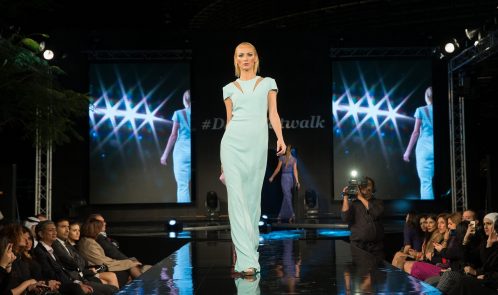 Being on brands' 'best customer' lists is a great way to hear about sales, so make sure you get onto mailing lists and look out on social media and online message boards.
Here are some places to follow:
The site includes events across the UK, particularly in Birmingham and Manchester. However, as these aren't frequent, you will have to sign up for London sales alerts to hear about them. VIP status grants access to previews and exclusive sales. Upcoming sales include Ted Baker, Jenny Packham and Anya Hindmarch.
This high-end French sample sales company recently expanded to the UK and holds sales for the likes of Alexander Wang, Fendi and Kenzo, plus chic Parisian brands Sonia Rykiel, Bonpoint and Sandro Paris.
First launched in Paris in 1995, Arlettie hosts invitation-only private sample sales where members can shop from luxury brands like Hugo Boss, Jimmy Choo, Joseph, Lanvin, Ralph Lauren, Kenzo, Maje, The Kooples and Theory with discounts of up to 80%. And unlike most other sample sales, an Arlettie sale always features a collection of pieces in a range of sizes – sample doesn't mean tiny here.
Now Arlettie is opening a permanent space in Marylebone meaning Londoners can shop weekly sales from a range of coveted brands. All the sales are strictly invitation-only though, so register to see the calendar of sales and receive invites.
Operating largely in London and Birmingham, Showcase recently held sales for Reiss, Mulberry and Roland Mouret, but also works with emerging designers.
They are also passionate supporters of young British talent and provide a platform for the brightest and the best to share the spotlight.
A comprehensive site for sales beyond London. It also covers smaller brands and specialist sales such as bridal.
Simple and free to use the site features daily sample sales and stocksales in London and throughout the UK. Be sure to sign up to their newsletter to receive news and information about upcoming  sample sales in London right to your inbox.
Curate holds well-organised invitation-only sales in London and Manchester, with such brands as Joseph and Etre Cécile.
A partnership of fashion industry directors with a background in communication, event production, sales and distribution, Curate was launched in 2015 to reinvent the humble sample sale. Drawing on years of experience in the business, the Curate team work with only the most lust-worthy luxury brands, hosting beautifully merchandised shopping events across the UK which are available only to their select membership. Each sale is guaranteed to feature a stunning selection of product with knowledgeable staff and easy-to-shop attractive merchandising benefiting both the shoppers and brands.
To receive an official invitation with address and sale details plus be invited automatically to future sales, simply head to www.curate-sales.com and fill in your details, there is LIMITED ENTRY ALLOCATION so make sure you register your interest.