Brand new Springwear collection at Aldi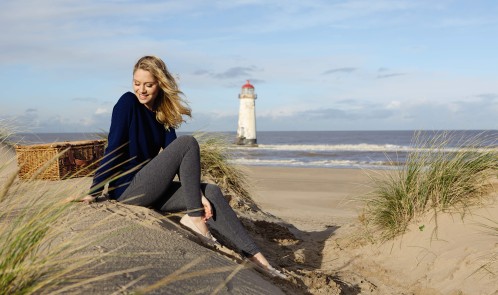 So Aldi does bring out clothing throughout the year, from ski to workwear, and now Spring fashions. They call it a "transitional" wardrobe available in stores from 3rd March 2016. Offering quality and value, get the items while stocks last.
FOR HER
For women, check out Aldi's quality OTTOMAN JUMPER (£8.99) and WEEKEND SHIRT (£8.99) which are perfect for those brighter days when it's still a bit breezey. The shirt is available in a casual checked or chambray design and can be worn with the versatile and lightweight ottoman jumper which available in a range of colours, guaranteed to please cash conscious fashionistas.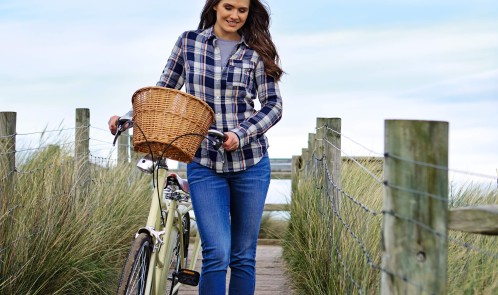 I was very impressed with the classic SKINNY JEANS for just £7.99 . They even came in a size 18 and had lots of stretch. For just under £8, you can't go wrong. Aldi is also selling LADIES LEGGINGS for only £3.99.  The pretty SUEDE BUCKET BAG (£24.99) may be just the last minute mother's day gift and is made from 100% suede leather, available in black, taupe or tan.
An unusual item in the range is socks that help clean up the ocean – HEALTHY SEA SOCKS (3 pack – £4.99) are made from abandoned fishing nets that have been recycled into high quality ECONYL yarn (derelict fishing gear makes up one tenth of all marine litter).
FOR HIM
The on-trend HARRINGTON JACKET (£17.99) is great paired with a 100% cotton LIGHTWEIGHT KNIT TOP (£9.99) which has a light waffle texture, perfect for the milder weather. And why not make an outfit of it, with Aldi's CARGO / CHINO TROUSERS (£9.99). I was impressed by the quality and warmth (funnily enough) of the LONG SLEEVED OXFORD SHIRT (£8.99) that comes in blue, white, burgundy or
denim.
Aldi's new clothing collection springs to life on 3rd March (get it?), but remember to be quick, as with all Aldi Specialbuys, once it's gone, it's gone!