Boots launches new recycling scheme – 500 points for five empties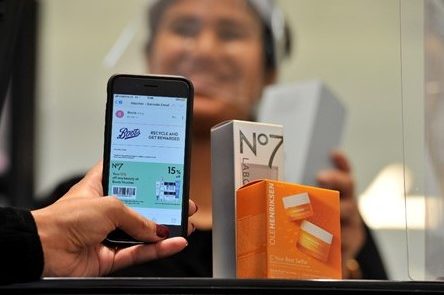 To help customers shop and consume more sustainably, Boots has launched a new recycling scheme, encouraging everyone to bring back their empty, hard-to-recycle health, beauty and wellness products.
Available in 50 stores across the country, Boots is the first retailer to use Scan2Recycle technology –  making it easier to recycle even the most difficult empties.
To find your nearest recycling point, click here.
From old mascaras and empty toothpaste tubes, to finished lipsticks and empty vitamin pots, here's how to use the new recycling scheme:
1. Access the technology via the dedicated Boots Scan2Recycle website 
2. Scan your empty products using your mobile phone
    Did you know products from any brand can be returned as part of the new initiative?
3. Head to a participating Boots store to deposit your empty products at a recycle point

4. Take a picture of your empty products and scan the deposit box in store
5. Collect your rewards!
    For every five products recycled, you will be rewarded with 500 Boots Advantage Card
points, worth £5.
6. The deposited empties are returned directly to Boots recycling partner, ReWorked, where they are formed into new products.
Using the Scan2Recycle technology, you can track how much packaging has been recycled!
Rules
Exclusions apply – For health and safety reasons, we cannot accept the following items: aerosol cans, perfume bottles, nail polish bottles, hair dyes, brow and eyelash tints, safety razors and razor blades, disposable razors and razor heads, used PPE (disposable masks, gloves and visors), food packaging including crisps, medicine, vitamins and supplements blister packs and foils; any electrical items such as hairdryers and straighteners and any medical devices, electrical or not.
Terms and conditions apply. Boots Advantage Card Points will be capped at 500 per day regardless of how many products are deposited.