About Mrs Bargain Hunter – money saving blog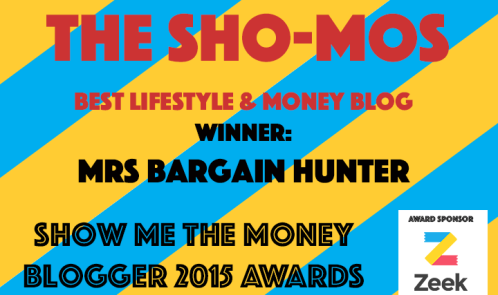 I am a mum who works full time and lives in the West Midlands. I have two children and hate to pay over the odds, so I want to share with you some of the things I do to save money on everyday items, travel or those special treats.
I am an average earner, no benefits apart from child benefit, and like a bit of luxury now and then. A frugal life is not what I am about, and I am prone to splash out when I want to, however, I am definitely a bargain hunter.
I write this blog in my spare time and the inspiration came for it when I shared with some friends how I managed to save money on my summer holiday. They were astonished, so I shared some other ideas and it sort of snowballed.
If you want to hire me, please get in touch.
Disclaimer
The opinions in this blog are my own.  I do review products, many of which I buy myself, but sometimes I will ask for samples from retailers/manufacturers, but this does not influence my opinion.
Companies may send Mrs Bargain Hunter items to review. Items received are for consideration only – upon receiving a product, Mrs Bargain Hunter is under no obligation to review.
For my disclosure, cookies policies and full disclaimer, please follow this link.
I hope you enjoy reading Mrs Bargain Hunter.
Love Anita Wright